Could Bucking Medtech Industry Trends Be Good Business?
Could Bucking Medtech Industry Trends Be Good Business?
Teleflex CEO Benson Smith thinks so. While other companies are worried about providing hospital solutions and appealing to payers, Teleflex is continuing to focus on making medical devices that make sense for physicians.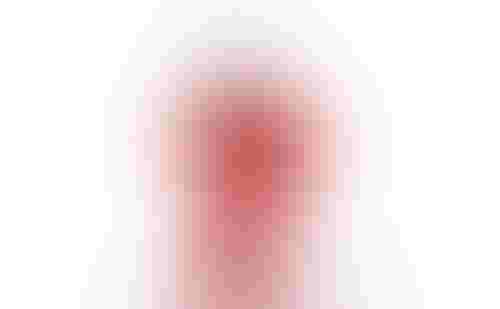 A key trend in medtech today is the expansion of companies beyond their core role as technology providers into the position of hospital partners. Examples include Medtronic's formation of a hospital solutions business and Philips' 15-year contract to provide equipment, services, and revenue cycle management to Georgia Regents Medical Center.
That's all well and good if you're two of the top 10 medical devices companies in the world with more than $10 billion in annual revenue. But what if you're a smaller player?
With around $1.8 billion in revenue, Teleflex is either a "big small company" or a "small big company," depending on your perspective, CEO Benson Smith told an audience today at the AdvaMed 2014 conference in Chicago. As such, it would be tough for the company to compete against larger players on the basis of being a service provider, he said.
Besides, the device-company-as-service-provider model is as yet unproven. "The jury is still out on whether those work," Smith said.
So while the big guys are innovating in their business models, Smith said Teleflex is continuing to focus on making devices. As he sees it, medical devices are just a small part of the healthcare ecosystem, accounting for only 6% of the overall cost of care. Instead of trying to balance the other 94% of the equation, Smith said Teleflex is homing in on its niche.
"We can make a great tennis racket; we can't guarantee you're going to win with it," he said.
And shirking the service provider trend isn't the only way in which Teleflex is going against the grain. Data from Ernst & Young's 2014 Pulse of the Industry report, released today, shows that physicians will have waning influence on purchasing decisions over the coming years. As a result, many device firms are shifting their strategies to appeal to penny-pinching payers and the hospital c-suite with an abundance of clinical data. The problem, Smith said, is that it doesn't always work.
"If you don't get that translated into a labeling claim, you're still in a tough position," he said.
So while its competitors are busy compiling mountains of data, Smith said Teleflex is focusing on something else: Obviousness.
"That is, if you walk in and are demonstrating the product, you see right away what the benefit of the product is," Smith said. "If that's not present, you're probably in for a long struggle."
To show the value of the company's vascular access devices, Teleflex doesn't bombard buyers with numbers that Smith says they may or may not believe. Instead, the company brings clinicians into a cadaver lab to interact with the products.
"It's not just about economy," he said. "The least expensive thing you can do for the patient isn't always the best thing."
He gave the example of a drill Teleflex makes for performing bone marrow transplants. The $115 device competes with what Smith described as a "hammer and a chisel" that costs about $15. A purely economically focused buyer might be driven to purchase the former device for a savings of $100 "until they're the patient on the table," Smith said.
"It's healthy for the industry to understand that [value] can't always be measured in dollars and cents," he said. "For companies our size, those are the kind of product opportunities we look for." 
—Jamie Hartford, managing editor, MD+DI
[email protected]
 [image courtesy of MASTER ISOLATED IMAGES/FREEDIGITALPHOTOS.NET]
Sign up for the QMED & MD+DI Daily newsletter.
You May Also Like
---