BD Q423 Financial Results Leave Investors on Edge
BD Q423 Financial Results Leave Investors on Edge
The company's mixed Q4 results sank shares by 9.2% on Thursday.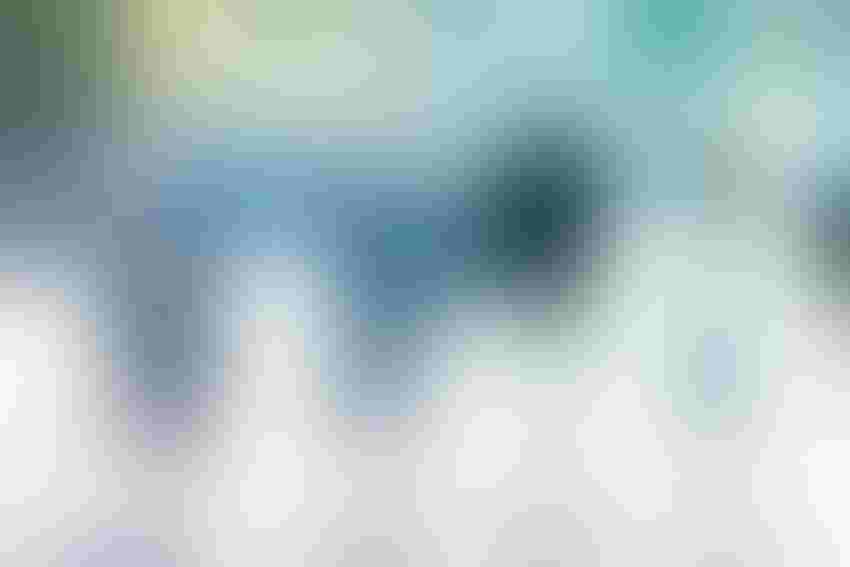 Hiroshi Watanabe / Stone via Getty Images
Wall Street sat unimpressed today after Becton Dickinson (BD) released its Q423 financial results — which missed consensus forecasting — plummeting shares 9.2% in early morning trading. Analysts noted that the company's profitability forecast for 2024 in research notes to investors was lower than anticipated.
The forecast for fiscal year 2024 reflected modest growth over 2023, with a projected range from $20.1 billion to $20.3 billion. Additionally, the company said that they expect earnings per share to range from $12.70 to $13.
This, according to J.P. Morgan analysts, came in "well below expectations" and was "disappointing to investors."
"While we've been saying since the F3Q call that FY24 numbers need to move lower, we don't think investors were expecting a sub-$13.00 guide," J.P. Morgan analysts wrote, according to Investing.com. "The initial FY24 EPS guide of $12.70-$13.00 will be a disappointment to investors today, with a focus on how conservative vs. realistic is it, especially with a 1Q guide well below the Street."
BD reported that its earnings totaled $108 million ($0.37 per share) in Q423, compared to $265 million ($0.92 per share) last year. This equaled $0.53 per share of sales of $5.09 billion for the three months ended Sept. 30, according to the company, who also recorded a 59.2% bottom-line slide on sales growth of 6.8%. Q4 revenue from the base business, which excluded COVID-only diagnostic testing, grew 7.3% as reported (6.3% currency-neutral, 7.0% organic).
Discussing business and ESG highlights, the financial call highlighted that within BD Medical, the Medication Management Solutions business unit began shipping the updated Alaris Infusion System at the end of September. The Alaris system was recalled beginning in February 2020 after FDA required the company to file a new comprehensive 510(k) to cover software updates. The new 510(k) was cleared by FDA in July.
The company also discussed that the Medication Delivery Solutions business unit had advanced its "One-Stick Hospital Saty" vision with the launch of its FDA 510(k) cleared Pivo Pro Needle-free Blood Collection Device which delivers "the first and only compatibility with integrated catheters, including the new Nexiva Closed IV Catheter System with NearPort IV Access, bringing an elevated standard of care to more U.S. hospitals," the press release wrote.
BD Life Sciences' Integrated Diagnostics Solutions business also saw a 510(k) clearance for the BD Respiratory Panel for BD Max System, described as a single molecular diagnostic combination test which identifies and distinguishes COVID-19, Influenza A/B, and RSV. BD International's Peripheral Intervention business unit highlighted that it began investigating the safety and effectiveness of the BD Liverty Transjugular Intrahepatic Portosystemic Shunt (TIPS) Stent Graft "to reduce complications associated with portal hypertension with first patient enrollment in the ARCH study," according to the release.
The medical and interventional segments saw 7.5% and 9.7% growth, respectively, BD's interventional surgery performance drove double-digit growth in advanced repair and reconstruction, and life sciences grew 3.3% — offset by an expected decline in COVID-19-only testing revenues.
And, despite analyst disappointment, Tom Polen, BD chairman, CEO, and president, said, "We achieved another quarter, and another year, of strong performance through our talented team's execution of our BD2025 strategy and differentiated portfolio of medical technologies that are increasing healthcare efficiency and improving the lives of patients around the world. Looking ahead, continued execution of our category leadership strategy in higher-growth markets, advancement of our strong innovation pipeline and delivery against our simplification programs position us well to deliver durable growth in fiscal 2024 and beyond."
Sign up for the QMED & MD+DI Daily newsletter.
You May Also Like
---