14 Ways That Non-Profits Contribute to the Medical Device Industry
14 Ways That Non-Profits Contribute to the Medical Device Industry
It's easy to assume the medical device industry comprises for-profit companies of all sizes, yet non-profits also play a major role in the sector. Here are more than a dozen ways non-profits help the device industry.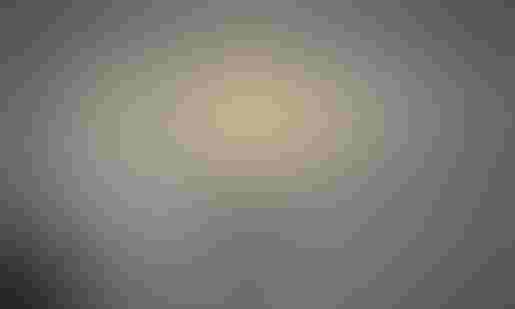 It's easy to assume the medical device industry comprises for-profit companies of all sizes, yet non-profits also play a major role in the sector. Here are more than a dozen ways non-profits help the device industry.
Nigel Syrotuck
I recently read a great article about the indirect benefits that non-profit organizations provide to our economy and our society in general. Knowing they also play a recurring and prominent role in many of our clients' core technology, I spent some time examining the benefits non-profits provide to the medical device industry as a whole.
Here are 14 ways that non-profits contribute to the medical device Industry:
1) Developing Technology: There are certain technologies that have a key application in supporting people with disabilities, and so non-profits have directly promoted and supported their development. A very abbreviated list of examples includes voice recognition technology (one supporter is the International Speech Communication Association), hearing loss technology (a supporter is the American Academy of Audiology), assistive devices (such as these), neural damage (Very recently, a research group created a wireless implant to send signal over the damaged area to the brain of a paralyzed monkey, allowing it to walk 6 days later), tremor-proof devices (such as Liftware), and last but not least the artificial pancreas (i.e., the JDRF's support program).
2) Incubating and Developing Organizations: There are many non-profits organizations that exist to support for-profit start-ups in the medical device industry meant to give them a greater chance of being successful. There include communities such as incubators, associations such as Medical Alley, and other programs meant to improve the medical device environment. A more comprehensive list of associations can be found on the Medical Device Manufacturers Assocation website.
3) Designing Medical Devices: There are a number of not-for-profit medical device design groups that operate very similarly to for-profit businesses. Many are pediatric focussed, such as Pediatric Medical Devices or DesignWise Medical.
4) Designing Custom Medical Devices: These groups find or develop medical devices for persons with disabilities on a case-by-case basis. One such group is Tetra Society, which pairs skilled volunteers with people with disabilities to find or create assistive device solutions. Another group local to us is CanAssist--which employs engineers to develop custom medical devices.
5) Collecting Clinical Trial Volunteers and Big Data: There are a number of organizations that are all about connecting communities of people with similar medical conditions. Many of them also connect researchers with volunteers for studies or clinical trials. For example, the Michael J Fox Foundation is currently running a study in which member volunteers put on a wearable to study their movements. Other simply connect members with clinical trials.
6) Providing Easy to Access Information: Most non-profit organizations collect easy to understand information on their website and many host training sessions too. These are always a great resource when starting a new medical device or designing adjacent medical devices.
7) Purchasing Medical Devices: Some of the biggest medical device customers in the world are non-profits such as Doctors Without Borders and the World Health Organization, the latter operating on a $4.3 billion budget and use a lot medical equipment. Other groups also exist with the goal of purchasing medical devices for people who can't afford them, such as Angel Alert.
8) Educating Medical Device Designers: These groups focus on providing education to medical device designers. For example, I Am The Cavalry is a grassroots organization "seeking to organize as a non-profit educational foundation" that focuses on cybersecurity in medical devices. The WFHSS is an umbrella group supporting regional groups that provide education on reprocessing and sterility. 
9) Creating International Standards: Many non-governmental organizations help provide standards to design to for regulatory approval which smaller companies would be unable to develop easily themselves. An obvious example in medical devices is ISO, but there are many other associations that publish general engineering standards that are still relevant to medical devices, such as ASME.
10) Evaluating and Reviewing Medical Devices: These organizations research which medical procedures, devices, drugs, and processes are best and provide what are essentially reviews. One example is the Emergency Care Research Institute.
11) University Research and Spin-Offs: Yes, universities are not-for-profit, and a huge number of companies started as spinoffs from university research. A few examples are captured in other sections of this article.
12) R&D Grants from Foundations to Designers: These grants often support the development of prototype medical devices that sometimes result in spinoff companies directly, or simply in furthering the knowledge pool. Some examples are from the American Hearing Research Foundation, Fight for Sight, and Bright Focus.
13) Regulatory Allowances: Though government organizations aren't typically referred to as non-profits, a program worth taking note of is FDA's Humanitarian Use Device for Rare Diseases. Along with the Humanitarian Device Exemption, this allows for fast tracking of medical devices that are likely to have a difficulty turning a profit.
14) Other In-Direct Contributions: Non-profits contribute indirectly in many other ways, some of the most notable being general training and education, such as with Code.org, or Code For Progress, which promote technical education for people who may typically be discouraged from learning code. These non-profits help develop the pool of great employees on which we all rely. Other indirect contributors are groups such as Seedling Labs, which aims to connect people with medical and testing equipment.
Clearly, non-profits contribute a wealth of resources to the medical device industry and its research and development. For-profit designers frequently use them to support profit-making endeavors (as they are often intended to). We should give them our support in turn and be aware of the key contributions they play in helping people get the healthcare they need.
Please note that none of the organizations listed in this article are being endorsed by MD+DI or Starfish Medical.
Nigel Syrotuck is a mechanical engineer at StarFish Medical, a medical device design company headquartered in Victoria, British Columbia.
[Image courtesy of QIMONO/PIXABAY]
Sign up for the QMED & MD+DI Daily newsletter.
You May Also Like
---