10 Ways to Attract and Retain Employees During 'The Great Resignation' 43670
10 Ways to Attract and Retain Employees During 'The Great Resignation'
How to counteract the "the great resignation" that's been gaining momentum as employees jump ship for better opportunities.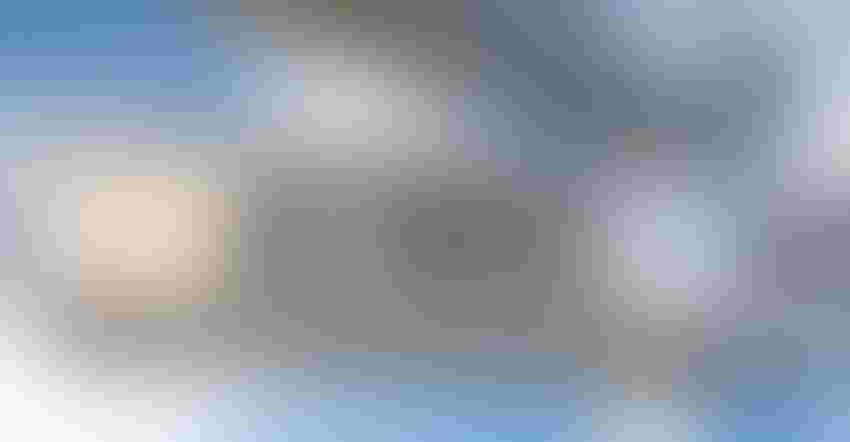 The pandemic (and its evolving aftermath) has thrown all sorts of norms out the window — not the least of which is employment. The term "the great resignation" has been gaining momentum, representing the real phenomenon of employees in all job levels jumping ship for a different more lucrative/challenging/rewarding opportunity. In fact, recently, one CEO of a manufacturing company in the Midwest lamented that new production workers aren't even staying long enough to claim a $2K signing bonus.
Since no company is being left unscathed during "the great resignation," we've put together some suggestions to retain existing employees and entice new hires that might help you navigate this latest staffing challenge. More important than ever before is to train, empower, and above all, treat your employees as the valuable asset that they are.  Because if you don't, your door will never stop revolving.
1. Ensure your employee's success. Put processes in place that are well documented.  Sometimes that can be challenging because management doesn't have a good grasp on the processes themselves. This includes everything from standard operating procedures for equipment all the way to understanding how your company generates a purchase order.
2. Immerse employees in your technology.  Every position in your organization touches some level of technology ranging from operators on million-dollar machines to those drafting purchase orders for an expensive mold. If employees understand how important they are in the operation or ordering of pricey capital expenditures this will help increase the commitment and more so if they can draw a real-world connection to what they are doing. For example, finding the end-product on a store shelf which enables them to point with pride to a family member or friend.
3. Train, train, train. If you aren't devoting resources to training, you are really missing the boat. If you don't have the knowledge or bandwidth, hire outside consultants who will help train your staff. Doing so will maximize your productivity and your employee will gain skills/knowledge.
4. Corporate stewardship. Invite your employees to a pizza lunch or sandwiches. Explain to them what the company is doing to reduce its carbon footprint and why employees (and their families) should be proud of the collective contribution to the goal.
5. Competitive salaries. This is an obvious point, but one that still needs to be made.  Are your salaries competitive? Are you offering attainable performance and/or signing bonuses? This can make a big difference between "stay or go" for hourly workers making between $15 and $20 dollars an hour.
6. Path forward. Are there ways for your employees to advance or will they view their position as a dead-end job? Building in job advancement is a sure-fire way to ignite motivation.
7. Camaraderie. Look for ways to foster engagement between staffs and departments. People are social creatures. They do their best when their workplace environment is one that is pleasant. Many of us have become personal friends with people we have met in a work environment. Are you fostering that type of atmosphere?
8. Communication. Most companies get a failing grade here. Try to be as transparent as possible with your employees. Let them know what is going on — the good, the bad and the ugly. Left to their own devices, they will come up with a scenario that's most likely worse than the reality. Upfront, clear, and frequent communication builds strong trust between management and employees. Conversely, listen to your employees. Show that you are open to suggestions, process improvements, etc.  Your employees are the ones who perform the task. So, when they have an idea to improve it, you owe it to them to listen.
9. Perks/awards/competitions. Do you have any perks or incentives in place that would entice your employees to meet goals? The prizes don't have to be extravagant, but they do have to be something that would be meaningful to the employee and their family.  (Remember, your employee takes his/her gripes and praise home.  The entire family gets to hear if your business is a great or bad place to work. Family members oftentimes are the ones urging your employ to get another job if they come home one too many times with complaints.)
10. Acknowledgement/praise. We've saved the best for last.  Companies are also notoriously quick at dishing out criticism about performance but typically abysmal at handing out praise. How many times have you thought, "they don't appreciate me?"  Well, your employees are doing the same thing. Take the time to make sure that your employees are appreciated and acknowledged. Nothing is more important boosting your retention percentage.
Barb Balyeat is the director of project management at PTI. She has 15-plus years of experience in preform and container design and optimal material selection for package performance.
About PTI
PTI is recognized worldwide as a leading source for preform and package design, package development, rapid prototyping, pre-production prototyping, and material evaluation engineering for the plastic packaging industry. For more information: www.pti-usa.com.
Sign up for the QMED & MD+DI Daily newsletter.
You May Also Like
---