Spotlight on Precision Motion Control 14483
Spotlight on Precision Motion Control
Originally Published MPMN July/August 2001
SPOTLIGHT
Spotlight on Precision Motion Control
Brushless dc motor controller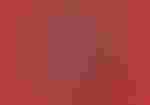 A three-phase bridge-type brushless dc motor driver uses pulse-width modulation to control speed. The BLDC-350 has a brake input to enable dynamic and static motor braking. The controller includes Hall-effect sensors for commutation, and an integral heat sink to allow the motor to run at full rated average current. Automation for Industry Inc., 2147-D Porter Lake Dr., Sarasota, FL 34240.

Microstepping drive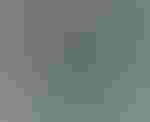 A precision microstepping drive weighs only 3.5 oz with a 2.5 x 2.5 x 0.85-in. footprint. The G201 drive provides speeds to 200,000 microsteps per second with 10-microstep circuitry. It has adjustable midband stabilization and opto-isolated step and directional inputs. Additional features include 1–7-A motor-phase currents, 24–80-V dc power supply voltage, 12-AWG MTW termination, 18-W heating, and 15-mA standby current. AutomationSolutions, 3925 Cypress Dr., Petaluma, CA 94954.

Digital-output position transducers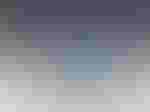 A line of position transducers offers measurement ranges up to 85 in. The transducers provide linear-position measurement with digital output and a variety of resolutions. They measure 3.2 x 3.2 x 3 in. or smaller, and weigh less than 10 oz. A range of custom configurations is available, including NEMA 4 environmental protection, absolute encoder input, and increased resolution. SpaceAge Control Inc., 38850 20th St. E., Palmdale, CA 93550.

Brushless dc motors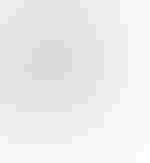 A line of high-speed brushless dc motors includes 0.5-, 0.9-, and 1.1-in.-diam frame sizes. The autoclavable models are designed for use in surgical hand tools. Hall-effect commutation sensors are standard, and options include a selection of precision planetary gear heads and optical encoders. PMI, 350 Kennedy Dr., Hauppage, NY 11788.

Timing belt–driven slides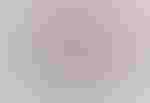 A series of five timing belt–driven slides provide speeds up to 5 m/sec. The Blue Line 1, Blue Line 2, and ZF 1–3 series slides use HTD timing belts, have position switches with accuracy to ≤1.0 mm, and feature >0.2-mm repeatability of travel. Maximum speeds range from 1.5 to 5 m/sec. Techno-Isel, 2101 Jericho Tpke., Box 5416, New Hyde Park, NY 11042.

Self-lubricating bearings
Lead-free self-lubricating bearings are steel backed and have a sintered bronze lining infused with a PTFE compound and carbon fibers. They are designed for nonlubricated applications in harsh environments where the lead found in conventional bearings of this type can be subject to chemical attack. The standard-diameter bushings range from 5 to 165 mm, and from 5 to 65 mm in a flanged format. Peer Inc., 2200 Norma Dr. S., Waukegan, IL 60085.

Brushless dc motors Custom-fabricated brushless dc motors are suitable for pump, medical, and industrial applications. The company uses high-energy materials including neodymium, iron-boron, samarium cobalt, and Hyperco 50. Plastic or metal chips can be used, depending on temperature requirements. Brushless rotor and stator kits are also available. Arc Industries Inc., 2090 Joshuas Path, Hauppage, NY 11788.

Microstepping drive A microstepping drive uses a digital signal processor and a user-configurable I/O to active high or active low operation. The Impulse drive can detect a motor stall without an encoder or resolver, and provides low-resolution step input. Its programmable input resolution range is 200–100,000 steps per revolution. A 160-V dc bus voltage produces increased torque at higher speeds. Industrial Devices Corp., 3925 Cypress Dr., Petaluma, CA 94954.

Compact brushless dc motor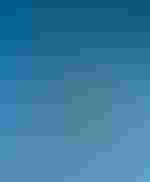 A line of 1.7-in. brushless motors features no-load speeds up to 15,000 rpm and stall torque up to 8 oz·in. The eight-pole, 12-slot and four-pole, 6-slot three-phase motors can be ordered for 12-, 24-, and 36-V inputs. Standard designs use Hall-effect devices and rare-earth magnets for electronically controlled commutation and minimal torque ripple. Ametek Rotron, 627 Lake St., Kent, OH 44240.

Brush-type motors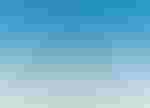 A line of brush-type motors provides 0.5–18 oz·in. of running torque and 2–110 oz·in. of stall torque. The voltage produced ranges from 1.5 to 140 V dc and sizes available are 16–52 mm diam and 19–96 mm long. Shaft lengths can be specified and are available with or without flats and keyways. Source Engineering Inc., 3440 De La Cruz Blvd., Santa Clara, CA 95054.

Rotary encoder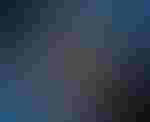 A rotary encoder has an Interbus interface that allows rapid and simultaneous transmission of input and output data in one transmission cycle at low transmission speed. The AG626 IBS absolute rotary encoder includes a CW/CCW switch, 25-bit multiturn resolution, and remote installation. It allows 100 G of shock for 6 milliseconds and 20 G of vibration at 20–2000 Hz. Operating temperature is 100°C. Stegmann Inc., 7496 Webster St., P.O. Box 13596, Dayton, OH 45413.

High-resolution optical encoder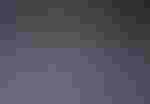 An optical encoder that measures 0.75 in. diam and 0.9 in. long can be used as a conventional shaft encoder or as a blind hollow-shaft encoder with a flexible tether mount. The R119 generates quadrature square waves at up to 10,240 cycles per revolution. A 1Ž4-cycle-gated, once-per-revolution index signal is standard. Gurley Precision Instruments, 514 Fulton St., Troy, NY 12180.

Wash-down brushless servomotor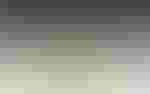 Design features on a wash-down brushless servomotor include a stainless-steel shaft extension and hardware, moisture-resistant wire, a double-sealed bearing, seals, and O-rings. Stock versions are available from 1/3 through 3 hp, and custom models are available. Baldor Electric Co., 5711 R.S. Boreham Jr. St., Fort Smith, AR 72908.
Copyright ©2001 Medical Product Manufacturing News
Sign up for the QMED & MD+DI Daily newsletter.
You May Also Like
---