Adhesives Take On an Expanded Role
Adhesives Take On an Expanded Role
From drug-delivery to endoscope repair, adhesives are becoming more accepted in medical devices
Originally Published MPMN March 2007
PRODUCT UPDATE
Adhesives Take On an Expanded Role
From drug-delivery to endoscope repair, adhesives are becoming more accepted in medical devices
Adhesives have always had applications in medical devices. They have been widely used in diagnostic assays, for instance. But lately their usefulness in the medical world is spreading into different areas.
For example, where once surgeons would close wounds with sutures and staples, many are now turning to adhesives to do the job. And in medical device manufacturing, adhesives and sealants are valued over welding due to their ability to join dissimilar materials, impart even stress distribution, and provide an aesthetically pleasing bond line. This is according to a report by The Freedonia Group.
The following article discusses both adhesives used in medical manufacturing and those used in products such as drug-delivery systems. Read on for some of the latest advances in the field. A complete list of adhesives suppliers appears here.

Lite Fast UV adhesive from MLT is 100% solvent free and 100% solid systems. Reduced drying times allow the product to be immediately handled and packaged.
Silver-Filled Epoxy Die-Attach Adhesive
A one-component, silver-filled epoxy adhesive from Huntsman Advanced Materials (The Woodlands, TX) combines high electrical and thermal conductivity and good bond strength. It features an extended work life of up to four days at room temperature and cures in one hour at 165°C. The Araldite 7047 material is a high-purity, 100%-solids system designed for void-free bonding of circuitry and microelectronic chips to printed circuit boards. The epoxy is formulated without solvents or viscosity diluents to reduce potential outgassing. With its high-temperature performance, the product is compatible with lead-free processing. Once cured, it exhibits an aluminum/ aluminum lap shear strength of 1300 psi and gold/gold die shear of 1700 psi at room temperature. Volume resistivity at room temperature is Specialty Release FilmsPolyester-based release liners from CPFilms (Fieldale, VA) are suitable for medical applications such as transdermal drug-delivery systems, disposable diagnostic test materials, wound-closure materials, and adhesive bandages and medical tapes. The Clearsil UV5A, UV10, UV12, UV30, UV50, and UV100 UV-cured, and S10 fluorosilicone releases are included in a Drug Master File (DMF) with FDA.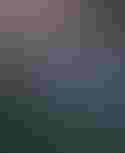 Release liners from CPFilms are used in applications, such as transdermal drug-delivery systems wound-closure materials, and medical tapes. According to Doug Goldstein, new business development manager for CPFilms, the DMF filing is important for companies that want to supply medical products manufacturers with release films. "This DMF filing enables us to provide confidential information to FDA, which can then review the liner's acceptability for use as a component in coated medical substrates," says Goldstein. "Once approved, this is information that FDA can report to prospective users of our products." The Clearsil line includes cleanroom coated, optically clear, contaminant- and scratch-free release films that deliver aesthetic characteristics and consistent release, as well as optimum transfer or release of the adhesive's qualities needed to satisfy exacting performance specifications. In some cases, a colored-film substrate may be needed for identification, which the company can supply in the form of a deep-dyed release film that maintains similar performance characteristics to optically clear films. Double-Coated and Foam TapesA double-coated Mylar tape incorporates a proprietary synthetic elastomer adhesive. The DC 900SE from Covalence Adhesives (Franklin, MA) is coated with an aggressive medical-grade synthetic elastomer designed to adhere to difficult-to-bond substrates. Typical uses include surgical drapes, foam bonding, medical device assembly, and mounting medical devices to the skin. The company's FM 3355H foam tape is coated with a highly moisture-resistant medical pressure-sensitive adhesive designed to meet the needs of diaphoretic and long-term wear applications. The system bonds to the skin, yet removes easily. Applications include ECG, EKG, and AED electrodes, medical device assembly, and mounting medical devices to the skin.UV-Cure Adhesives for Endoscope RepairA series of USP Class VI medical-grade UV-cure adhesives is designed for the repair and manufacture of endoscopes. Lite Fast A-1115-M from MLT (Mesa, AZ) is a clear UV adhesive that will adhere to a wide variety of plastics and will repair surface damage caused by continual use. It is also used to enhance the gloss of Lite Fast A-1175, a black UV adhesive, that is used to repair difficult-to-adhere-to surfaces on endoscopes. The black material encapsulates the medical threads and protects the surface from chemical penetration.The product cures within seconds of exposure to UV light and the surface is tack-free, allowing the product to be tested and packaged for shipment. Tests of up to 1000 cycles in peracetic acid show no degradation to the UV adhesives. The 100%-solid, 100%-solvent-free systems are environmentally safe. Transdermal AdhesiveA ultrahydrophilic acrylic adhesive from the Transdermal Group at National Adhesives (Bridgewater, NJ) is significantly more hydrophilic than standard acrylic pressure-sensitive materials, according to its maker. Duro-Tak 87-202A provides a high level of drug solubility for hydrophilic drugs such as nitroglycerin. The product, an acrylic self-curing pressure-sensitive adhesive, is supplied in an organic solvent solution. The adhesive has a high moisture-vapor transmission rate, which contributes to longer wear times, especially when used with nonocclusive or semiocclusive backings.Copyright ©2007 Medical Product Manufacturing News
Sign up for the QMED & MD+DI Daily newsletter.
You May Also Like
---