Process Integrates Complex 3-D Parts into a Single Device
Process Integrates Complex 3-D Parts into a Single Device
Plating conductive structures onto plastic parts can reduce the number of components and overall size of a medical device. But the 2-D processes used for plating flat parts cannot accommodate the smaller, more-complex interconnect designs now desired by design engineers. Addressing this market need, Molex has introduced the MediSpec process, which combines 3-D molded interconnect device (MID) capabilities with laser direct structuring (LDS) technology to enable the integration of complex mechanical and electrical features into compact medical applications.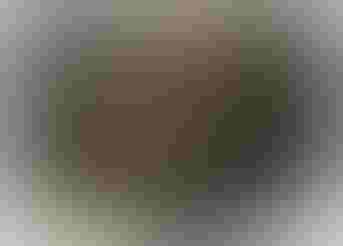 MID/LDS capabilities from Molex enable medical device designers to integrate complex electrical and mechanical features into compact applications.
Working closely with LPKF Laser & Electronics AG to implement the patented technology, Molex has developed a scalable process that it claims combines the versatility of MID capabilities with the speed and precision of LDS. MID manufacturing has traditionally employed either two-shot molding or LDS methods for plating plastic parts. But by integrating these two options, the MediSpec process can produce a single molded device that combines fine-pitch 3-D circuitry with shielding while expediting time to market.
The MediSpec process is simple and can result in greater cost savings than many other prototyping techniques, according to Anthony Kalaijakis, strategic medical market manager for Molex. To create a single molded interconnect, a mold tool fabricates the interconnect body while a laser fixture holds the molded part for ablation. The plating process is then used to add traces. Software features are designed to facilitate modifications to the placement of traces and shielding; changes can be applied by simply altering the position of the laser, thereby avoiding the high prices often associated with tooling changes.
Promoting miniaturization, the LDS technology allows microline electronic circuitry to be imaged onto a variety of RoHS-compliant molded plastics using a three-axis laser. In high-volume production, lines and spaces down to 0.10 mm and circuitry pitch down to 0.35 mm can be achieved. Numerous material combinations for the plating or molded parts are available as well, offering flexibility for medical device designers, according to Molex.
The use of MIDs can reduce the materials and number of components in medical applications such as drug-delivery systems, pulse oximeters, blood glucose meters, neurostimulation controllers, and remote patient-monitoring systems. The MID/LDS technology is ideal, Kalaijakis notes, for the creation of 3-D circuits or metallization in key areas to provide EMI shielding and grounding.
"There are a few first-mover applications for this technology in the medical market today in both the two-shot and LDS configurations," Kalaijakis says. "Industry trends are making it more interesting to the medical market space."
Molex Inc.
LISLE, IL
 
Sign up for the QMED & MD+DI Daily newsletter.
You May Also Like
---