Now is the Time for Medtech to Embrace 3-D Printing
Now is the Time for Medtech to Embrace 3-D Printing
Despite the technology's potential to help with everything from reducing costs to customizing devices, 3-D printing has barely scratched the surface in medtech.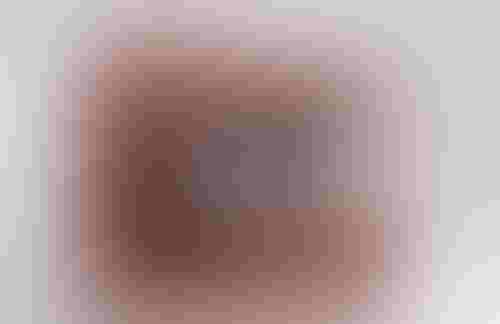 Despite the technology's potential to help with everything from reducing costs to customizing devices, 3-D printing has barely scratched the surface in medtech.
Jamie Hartford
Still not sold on 3-D printing for medical? Today at the MEDevice San Diego conference, Derek Mathers, business development manager at Minneapolis-based product design firm Worrell Design, presented a convincing argument to make doubters change their minds.
Sales of 3-D printing machines and materials have quadrupled since 2010, with the market currently valued at $4.1 billion, Mathers said. Consumer tech giants like Apple and Google are now playing in the space, but medical device makers are lagging behind. Three-dimensional printing medical applications account for only about $900 million of the $350 billion medical device market, Mathers said—barely a drop in the bucket.
"So why are we even talking about it?" Mathers asked. "Why is it in every newsletter we see? Why are 3-D printers being talked about so much?"
In short, 3-D printing has huge potential to help with everything from bringing down the cost of devices to customizing them for patients.
In particular, Mathers called out the following benefits:
Low-Cost Complexity
In traditional manufacturing, complexity is expensive. Complex shapes must be carved from solid forms, resulting in wasted material. Moreover, manufacturing extremely small nanoscale parts slows the speed of production. All of that increases costs.
On the other hand, because 3-D printing forms objects layer by layer, "as you increase the complexity of printed part, you reduce the material used, and thus reduce the cost," Mathers said. And unlike with traditional manufacturing, the smaller the part, the faster it is to print, resulting in cost savings.
Ability to Replicate Biological Forms
Subtractive manufacturing was the earliest method of production humans learned. "We've been whittling away at sticks since the beginning," Mathers said. But the 3-D printing revolution has given us the power to "manufacture like nature for the first time."
That opens up the possibility of device formats we never even imagined, such as 3-D printed, hydrogen peroxide–powered, magnetically controlled "microfish" that can swim through liquids and could someday be used for drug delivery.
Personalization
Mathers predicts the scan-to-print model, whereby imaging techniques such as CT are used to develop customized 3-D printed objects, is poised to take off.
Some examples already exist, such as Oxford Performance Materials's 3-D printed facial implant, which won FDA approval last year, and the 3-D printed hip implants that were recently approved for marketing in China. But Mathers said that's only the beginning.
"As investment goes into 3-D scanning, as Microsoft takes it and runs with it, we're going to see human personalization come even more into play," he said.
More Control of Concentration and Material Variability
Last month, FDA approved the first 3-D printed prescription pill, the seizure drug Spritam, made by Aprecia Pharmaceuticals. Thanks to a more porous structure enabled by the pill's 3-D printed construction, it can dissolve faster than traditional pills, providing therapy faster.
But that's only one application, Mathers said. Three-dimensional printing could also be used to vary the concentration of medicines or produce devices such as stents with materials designed to resorb into the body.
Distributed Manufacturing
In the wake of the catastrophic earthquake that struck Haiti in 2010, medical supplies were in short supply in the devastated country. One group, 3DPforHealth, was able to help by training local medical staff to design and 3-D print their own devices, such as umbilical cord clamps.
By decentralizing the production process, 3-D printing has the potential to be a game-changer for emerging countries and rural areas where the healthcare system is underdeveloped, Mathers said.
While the benefits of 3-D printing speak for themselves, one reason the industry may be holding back from embracing the technology is concerns about how 3-D printed medical devices will be handled by regulators. But in Mathers's view, those concerns aren't warranted.
The agency, he said, has been "incredibly active and more responsive than it has ever been" in evolving to accommodate 3-D printed devices, especially when it comes to patient specific implants.
Isn't it time more medtech companies jumped on the 3-D printing train already?
Jamie Hartford is MD+DI's editor-in-chief. Reach her at [email protected] or on Twitter @MedTechJamie.
[Photo Credit: iStockphoto.com user mailfor] 
Sign up for the QMED & MD+DI Daily newsletter.
You May Also Like
---