Sterilization
Sterilization

Sterilization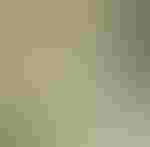 Sterilizer
A sterilizer can use various processes to sterilize products, including circulating water, a steam-air mixture for water-sensitive products, and high vacuum for soft-wall packaging. The Triplex system can sterilize product batches from 100 to several thousand at a time, making it suitable for both R&D and production runs. The sterilizer allows for adjustment of processing parameters and is self-documenting for regulatory compliance. The manufacturer provides cycle development service for difficult applications. Getinge/Castle Inc., 1777 E. Henrietta Rd., Rochester, NY 14623.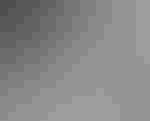 X-ray sterilization system
Designed for terminal sterilization of large volumes of medical products, an x-ray sterilization system has an energy rating of 7 MeV and a power rating of 190 kW. The Rhodotron x-ray machine has an extra beam line with ratings of 10 MeV and 200 kW that can be added to provide the option of processing in the E-beam mode. Full turnkey systems can be installed; installation and training are included with the purchase of the system. IBA, 11 Lafayette Ln., P.O. Box 37, Liberty Corner, NJ 07938.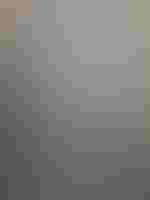 In-chamber monitoring system
Using three sensors packaged in a single housing, an in-chamber gas monitoring system measures EtO, relative humidity, and temperature levels within the sterilization chamber. The ICM-310 features sensors that are UL, CSA, and EU listed as intrinsically safe for use in explosive-mixture sterilizers. Data are shown in continuous, real-time graphs on a custom-designed computer, which can be accessed on a network or operated locally. Other capabilities include the option to attach up to 64 sensors and the use of a dual Pentium computer system for added security. APL Group International LLC, 862 McMeekin Pl., Lexington, KY 40502.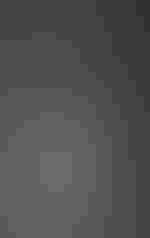 Gas plasma sterilization
Combining hydrogen peroxide with radio waves, a sterilization system creates gas plasma that sterilizes the products without leaving toxic residues. The Sterrad 200 GMP sterilization system uses programmable control software, allowing designated personnel to selectively modify sterilization sequences and parameters to match product, packaging, and load configurations. Other features of the system include a double-door configuration, polished stainless-steel paneling, and GMP monitoring and parametric release capability. Advanced Sterilization Products, 33 Technology Dr., Irvine, CA 92618.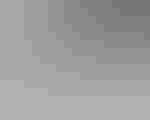 Irradiation system
A batch-type irradiator uses dry source storage rather than traditional pool storage to facilitate transferability and reduce installation time. The MicroCell's shield is made of preassembled steel and covers less than 170 sq ft of floor area. The system's design makes it suitable for small volumes of product. The product revolves on a carousel around the irradiation source for even dose distribution. SteriGenics International Inc., P.O. Box 5030, Fremont, CA 94537.
 
Pulsed-power sterilization
A sterilizer uses a pulsed-power system to drive an inert gas lamp that emits broadband white light pulses approximately 20,000 times more intense than sunlight. The process, which emits wavelengths in the UV, visible, and near-IR parts of the spectrum, produces no significant heat and can penetrate many types of clear packaging and fluids. Products are exposed for a short period of time, reducing the potential for material degradation. The manufacturer provides assistance to customers by allowing experiments to be conducted in its laboratory, thereby identifying sterilization equipment suitable for integration into the production process. PurePulse Technologies, 4241 Ponderosa Ave., San Diego, CA 92123.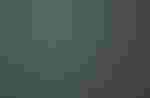 Sterilizer control system
Designed for use with both remanufactured and new sterilizers, a sterilization control system includes a 16-color liquid-crystal display, a 10-key data-entry pad, 12 preprogrammed function keys, and a 40-column impact printer. The Frontier 2000 system is FDA GMP compliant and comes with a 12-in. chart recorder that provides independent monitoring and recording of cycle parameters. A prevalidation support package is available with each unit. ARS, 12900 Lakeland Rd., Santa Fe Springs, CA 90670.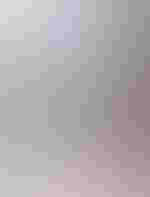 E-beam irradiation system
An E-beam irradiation system uses microwave technology to sterilize single-use medical equipment. The Betaline system process, which takes approximately 1 hour, sterilizes one piece of equipment at a time, creates low levels of radiation, and uses no hazardous chemical additives. According to the company, it is the smallest irradiation system on the market, taking up only one-tenth the space occupied by traditional systems. Scanditronix Medical AB, Stålgatan 14, S-754 50 Uppsala, Sweden.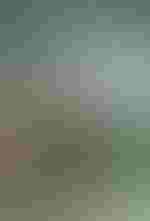 Rising sterilizer door
A manufacturer has introduced a vertical rising sterilizer door technology that can be customized for various applications. The door takes up 40­50% less floor space than traditional horizontal sliding or hinged-opening doors, according to the manufacturer. The equipment that powers and feeds the sterilizer can be installed above the machine, minimizing the need to enter the containment area. The door is available in sizes up to 146 in. wide, comes equipped with fail-safe features, and offers a choice of either an AB or Siemens PLC control system. Environmental Tectonics Corp., 125 James Way, Southampton, PA 18966.
 
Copyright ©1999 Medical Product Manufacturing News
Sign up for the QMED & MD+DI Daily newsletter.
You May Also Like
---