BIOMEDevice Boston 2021 Announces Keynote Speakers
BIOMEDevice Boston 2021 Announces Keynote Speakers
Harel Gadot of MEDX Ventures Group and Carolyn Yang, MD, of Brigham & Women's Hospital will explore surgical robotics and digital health, respectively.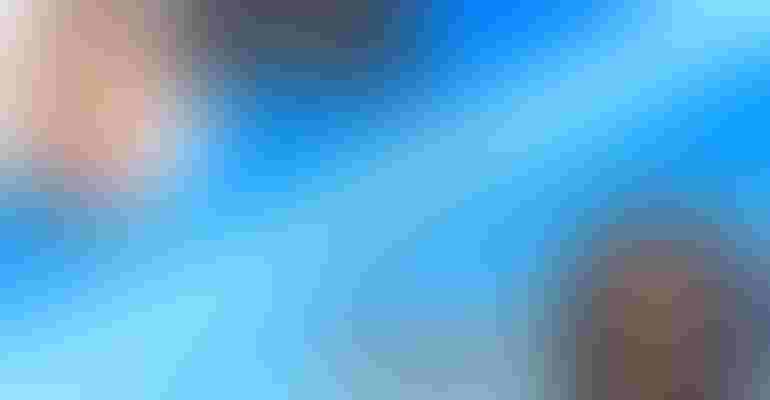 As BIOMEDevice Boston prepares to reunite industry in person September 21-22 at the Boston Convention & Exhibition Center, the show announced its keynote speakers as part of the Center Stage lineup. Taking the stage will be returning presenter Harel Gadot, company group chairman, MEDX Ventures Group, and Carolyn Yang, MD, attending physician, Hospital at Home Program, Brigham & Women's Hospital.
The two-day event features more than 200 biomed suppliers and features education accessible on the expo floor to enhance the onsite experience and provide direct access to the experts that are improving precision medicine, forging the way in personalized patient care, and developing the technology driving the digital health revolution, shared Informa Markets Engineering, event organizer and publisher of MD+DI. The keynote presentations will kick off each day of the event at 12:15 p.m. EST. 
"I am very excited to be a part of the upcoming BIOMEDevice conference, to meet key stakeholders in the biomedical device space and share my perspective as a practicing clinician who utilizes innovative technologies on the frontlines," remarked Yang. "I am hoping that my insights will shed light on how artificial intelligence is advancing healthcare delivery in novel ways. I also cannot wait to attend the wide range of educational sessions and network with others in the industry to see how we might be able to support one another in achieving future goals."
"It's an exciting time for the biomedical space, as the pandemic triggered a wave of collaborative problem-solving," said Melissa Magestro, VP and Group Portfolio Leader at Informa Markets – Engineering, organizers of BIOMEDevice Boston. "As a result, we're at the forefront of digital transformation across the healthcare ecosystem; however, change of this scale requires widespread collaboration and continued education. We are proud to announce this year's keynote speakers, both of whom are addressing these topics and more in Boston this September." 
Details on the 2021 keynote presentations include:
Democratization Through Access: Next Generation Medical Robotics 
Harel Gadot, Company Group Chairman, MEDX Ventures Group
Robotic surgeries have grown drastically in recent years, so why are usability and adoption still lagging? Adoption in developed markets is minimal, while the need continues to grow, especially compared to the overall market opportunity. The market is still heavily focused on capital equipment and the physician's expertise. There is a new way to approach the robotic surgery space, from fully disposable systems to autonomous robots designed to leverage hardware, software, and imaging to improve access and adoption. Industry veteran and expert Harel Gadot will examine products on the market that are changing the game, and he'll share his vision for the surgical robotic industry and the strategies he's deployed to make this a reality. Topics include: 
Empowering all healthcare providers, not just physicians  

Eliminating the capital equipment barrier 

Shifting from robotic-assisted surgery to robotic-advised surgery and ultimately autonomous surgery 

Moving from a robotic product to a robotic procedure 
How AI & ML Are Advancing Hospital at Home 
Carolyn Yang, MD, Attending Physician, Hospital at Home Program, Brigham & Women's Hospital
Artificial Intelligence is helping to pioneer an entirely new category of medicine, one that gives clinicians the tools to provide highly sophisticated personalized health analytics that predicts clinical exacerbation in advance of a critical event. Yang will explore: 
How physicians and clinical staff are treating patients with acute needs at home through new digital health tools 

How AI and ML technology is being utilized in a web and app-based that allows for better remote monitoring, communication, and inventory management 

Integrating digital tools into clinical practice to expand the hospital at home model  
Sign up today to attend the upcoming event and education free of charge.
Stay connected across the BIOMEDevice Boston event #BIOMEDevice:
Sign up for the QMED & MD+DI Daily newsletter.
You May Also Like
---