Scotland Ends Period Poverty with Bold Legislation
Scotland Ends Period Poverty with Bold Legislation
Scotland has become the first country in the world to make period products free for all.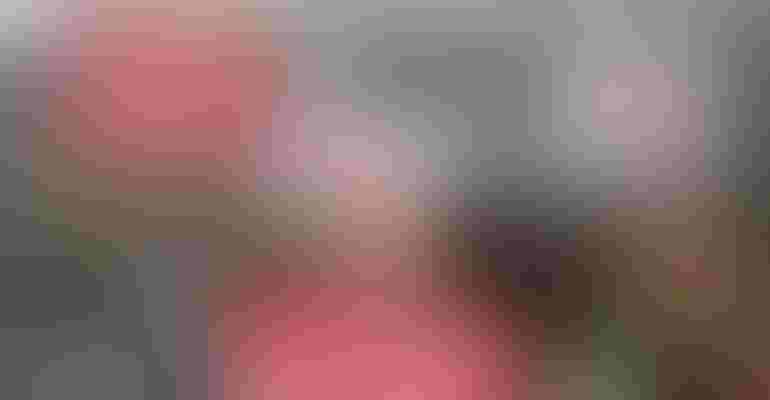 Image courtesy of PA Images / Alamy Stock Photo
Scotland recently became the first country to end period poverty, a term used to describe inadequate access to period products such as tampons and sanitary pads.
Scotland's parliament initially approved legislation to make such products available for free in 2020, but the period products only recently became available for free at Scottish pharmacies and community centers. Scottish parliment member Monica Lennon began pushing the proposal that led to the legislation back in 2016.
Awareness has grown in recent years about how access to period products can affect education and economic stability for people who need them because they often miss school or work during their period as a result of not having access to the products. Scotland is the first country to end period poverty on a national scale. Others, including New Zealand and Kenya, already distribute period products for free in public schools.
According to a study published last year by BMC Women's HealthTrusted Source, period poverty affects about 500 million people worldwide.
Scotland's new period poverty legislation is going into affect at a time when supply chain disruptions and inflation has led to shortages and increased costs for tampons and pads. Earlier this year tampon shortages were widely reported.
Are tampons a medical device?
While tampons and sanitary pads are not what typically comes to mind when we think about medical devices, they are regulated as such. FDA regulates tampons as Class II medical devices, which means they carry moderate to high risks. Tampon manufacturers are required to submit safety evaluations, which include a detailed description of the product's composition and absorbency, risk assessments, and safety test results, to FDA as part of the regulatory process. Pads, on the other hand, are regulated as Class I medical devices, which is the agency's lowest risk category for medical devices.
In recent years, there has been debate over how FDA regulates tampons because the agency recommends but does not mandate that tampon manufacturers inform consumers of the presence of chemicals in their products. Health advocates say FDA's optional requirements for ingredient disclosure for tampons are too loose, and do not encourage ingredient transparency from tampon manufacturers.
While there is concern about the chemicals in tampons posing health risks such as neurological and immunological effects, disruptions within the endocrine and reproductive system, and cancer, advocates also say there is a lack of study into these potential risk factors, according to The Regulatory Review.
Rayon fibers used for absorbency purposes in tampons have long been associated with an increased risk of toxic shock syndrom, a potentially fatal blood infection that can occur when a tampon is left inside a woman's body for too long. That's why FDA requires tampon manufacturers to disclose the risks of toxic shock syndrome in special warning labels on tampon packaging and instructions for use.
Sign up for the QMED & MD+DI Daily newsletter.
You May Also Like
---