Even Grocery Stores Are Now Talking Consumer Health
Even Grocery Stores Are Now Talking Consumer Health
Grocery retailers like Safeway are getting into the healthcare game by offering lab tests at certain select locations, underscoring the trend of consumer-driven healthcare.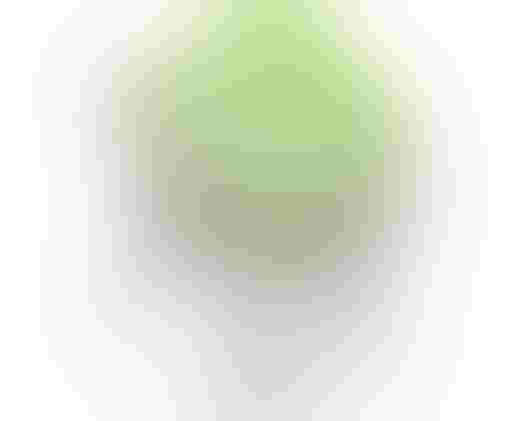 Grocery retailers like Safeway are getting into the healthcare game by offering lab tests at certain select locations, underscoring the trend of consumer-driven healthcare. 
Arundhati Parmar
The morphing of CVS to CVS Health and Walgreens' multi-pronged effort in healthcare, including its recent plan to combat prescription drug abuse, underscores the growing trend of consumerization of healthcare.
In states like Arizona, that mega trend, along with a unique law passed to encourage people to be involved in their own health, has created opportunities for traditional grocery chains like Safeway to get into the healthcare game. 
In late November, Sonora Quest Laboratories, a joint venture between Banner Health and Quest Diagnostics, announced that it would be opening labs in two Safeway locations in Arizona in Scottsdale and Phoenix. The next time you are shopping for rib eye or diapers, you can also get a blood test if you are worried that you may have an STD. 
"It's important that patients can access healthcare where they want it, when they want it, and how they want it," said Christina Noble, vice president of business development at Sonora Quest Laboratories, in a phone interview. "I am a busy mom of two and it may be difficult for me to carve out time during my day to go the doctor's [office] and sit there for a couple of hours whereas if it works for me, I am going grocery shopping after work and I might as well stop in and get my labs while I am there."
Noble declined to discuss when the discussions with Safeway began — before the annoucement on Nov. 24, the Wall Street Journal had reported that Safeway's deal to bring Theranos' blood tests had fallen through. Theranos of course is the much-hyped Silicon Valley startup that claimed to be able to do complex tests using miniscule amounts of blood through finger prick testing but that has never published its data, which is beset by charges of inaccuracy. It has also come under regulatory scrutiny. The Palo Alto company had a multibillion dollar valuation because people believed it would disrupt the hegemony of traditional diagnostics firms like Quest Diagnostics and Roche. Safeway was apparently pursuing a $350 million deal with Theranos. 
"I can't address when we began conversations with Safeway, but I will tell you that this has been an area that's been on the radar in terms of patient access, patient convenience, patient engagement...," Noble said.
A Safeway spokesman declined to comment on the collaboration.
Patients can take any tests that the doctors has ordered and have them done at those two Safeway locations and the physician will be able to see the results because the Sonora Quest Labs system integrates with the hospital electronic medical record system. But other tests are also offered for which no doctor's prescription is required in compliance with Arizona's direct access testing law. 
But Sonora Quest Labs has been very careful as to which test it offers the public through My Lab ReQuest product geared toward consumers.
"What we didn't want to do is get down that road of tumor markers and breast cancers and BRCA testing," Noble said. "We've got a very select number of tests because we have always from the very beginning thought it was critical that patients maintain their relationship with their primary care physician."
Noble said about 30 tests are offered including wellness panel for women that includes lipid tests and thyroid and for men that includes prostate; cardio panels, infectious disease panels as well as STD panels among others.
Patients have to pay out of pocket for tests that they choose to have as opposed to tests ordered by a physician that are typically covered by insurance. A pricing list is also available on the company's website. The tests can be as low as $4 or as high as $213. 
Aside from offering its lab tests through the two Safeway locations, Sonora Quest has 70 patient centers within the state where patients can get their lab work done - be it under doctor's orders or through My Lab ReQuest.
"We do 25,000 patient encounters a day, but now we have two more touch points because they can now go to Safeway," Noble said.
She added that since opening those locations, Sonora Quest Labs is seeing hundreds of patients per week and that number is continuing to grow.
The addition of these locations underscore the rise of retail clinic sites nationwide.
According to the 2013 National Ambulatory Medical Care Survey and 2013 American Hospital Association Survey,the number of retail clinic sites skyrocketed to almost to 1,800 in 2014 from 200 in 2006, a whopping 900% jump, and in 2012 those sites had recorded some 10.5 million patient visits.
Arundhati Parmar is senior editor at MD+DI. Reach her at [email protected] and on Twitter @aparmarbb 
[Photo Credit: istockphoto.com user pagadesign]
Sign up for the QMED & MD+DI Daily newsletter.
You May Also Like
---