Elizabeth Holmes' Trial Judge Leaves Us Hanging
Elizabeth Holmes' Trial Judge Leaves Us Hanging
Courtroom shenanigans and legal nerdism marked the Theranos fraudster's final appearance before the trial judge. But court adjourned without a ruling.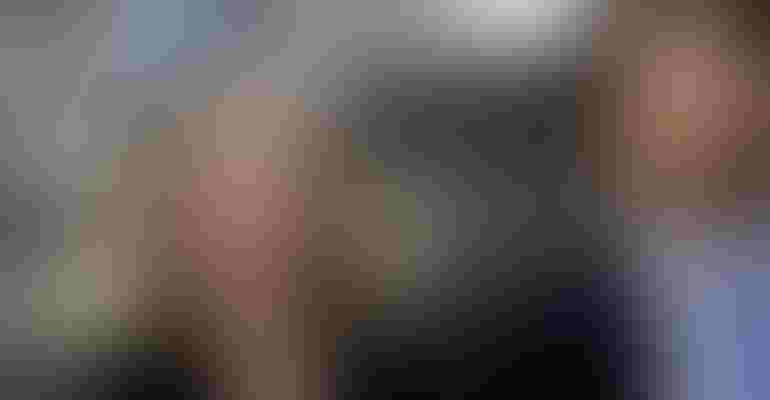 Image credit: Philip Pacheco / Getty Images News via Getty Images
Friday was a long day for legal reporter Dorothy Atkins, whose job took her back to Judge Ed Davila's courtroom for what is likely to be Elizabeth Holmes' final appearance in court for a while.
As she did for Holmes' entire 54-day fraud trial (as well as the trial of Holmes' co-conspirator Ramesh "Sunny" Balwani), Atkins live tweeted Friday's hearing in her uniquely witty style. Atkins is a senior reporter at Law360.
The hearing included arguments on the feds' $900 million restitution bid, as well as Holmes' request to stay out of prison pending her appeal. Unfortunately, Davila said he won't deliver a ruling until April. The Theranos founder is due to begin her prison term of 11.25 years on April 27, but Holmes, now a mother of two, is hoping to delay her sentence pending an appeal.
Despite the lack of a ruling, Atkins' tweets still contained all the courthouse shenanigans one might need for entertainment – the only thing missing was popcorn.
The Law360 reporter noted at the top of the tweet thread that there were "a few chatty folks" who seemed to be there just to see Holmes. In a follow up tweet, she noted that the "chatty ladies" were "loudly debating in the courthouse hallway whether inmates should be allowed conjugal visits (they're not allowed in federal prison). It's going to be a long day."
Atkins also noted in a tweet after the hearing that two observers apparently hoping to get autographs were told to leave the courthouse. It is unclear if these were the same "chatty ladies" she referenced in the earlier tweet. It is also unclear whether the ladies in question were the same women who cosplayed Elizabeth Holmes during opening arguments of the fraud trial.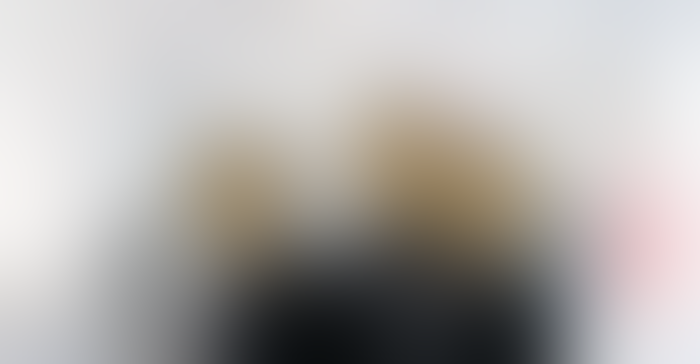 Atkins also reported that there's a new rule in Judge Davila's courtroom: no one is allowed to use their cellphones, but computers are allowed (presumably only if you don't type too loud). Later, the courtroom's clerk chastised some reporters who had not yet learned of the new rule, Atkins tweeted.
Before the judge arrived, Atkins noted that "an older man with papers who followed Elizabeth Holmes' family into the courtroom just tried to approach Holmes and give her the papers. U.S. Marshals surrounded him and physically removed him from the courtroom."
It's getting nerdy up in here
The bulk of Friday's hearing centered around the prosecutions' $900 million restitution bid. Atkins reported that Prosecutor Robert Leach argued that the definition of restitution is to make victims "whole" and that means Holmes should pay the full $900 million.
Leach argued that Theranos investors, including the DeVos family's investment firm RDV Corp., "got nothing back."
There also was debate over whether Judge Davila should include Alan Eisenman's losses in his restitution calculation, even though jurors hung on an investor fraud count. Leach said Eisenman's losses should be covered by the conspiracy count conviction. Patrick Looby, one of Holmes' lawyers, argued that the hung investor fraud counts can't be subject to restitution.
Holmes' attorney also pointed out that the government includes losses of investors like ex-Wells Fargo CEO Richard Kovacevich and Rupert Murdoch, even though there is no proof they relied on Holmes' statements, Atkins tweeted. But the judge still wanted to focus on the Eisenmans.
"Holmes' counsel says the feds suggest an 'all or nothing' approach to restitution – either $900 million for all C1 and C2 Theranos investors, or $440 million for 10 investors whose losses informed Holmes' sentence calculation, plus the Eisenmans' – but neither are supported by trial evidence," Atkins tweeted.
The prosecution argued that, because Theranos was not a public company, there is no way to measure losses based on fraud statements. But that doesn't mean that the feds' "all or nothing" restitution ask is precise or supported, countered Holmes' attorney.
"This is getting deep into legal nerd territory on securities fraud case law. Super interesting q's about how private versus corporate stock losses can be calculated and inform criminal fraud restitution calculations," Atkins tweeted.
Restitution isn't all money lost, Holmes' lawyer said, but Leach disagreed, and pointed out that common sense would suggest the money people lost is the money they put in.
Judge Davila is not expected to issue an order on the restitution issue until the end of the month, Atkins reported.
Is Elizabeth Holmes a flight risk?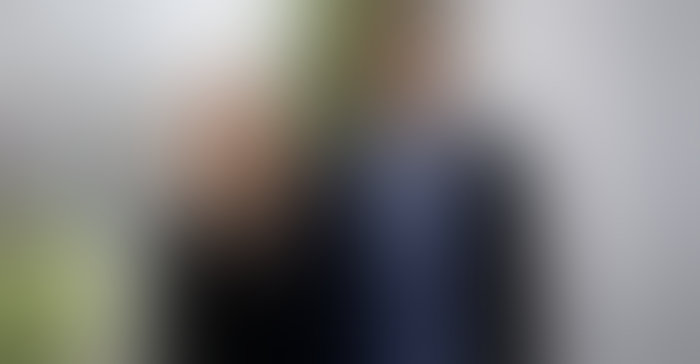 Amy Saharia, one of Holmes' lawyers, argued that the court has consistently found that Holmes isn't a flight risk, and the government raised a "non-issue" a year after the fact claiming she is a flight risk because her partner, Billy Evans, booked a ticket to Mexico hoping she would be acquitted, Atkins tweeted. The couple allegedly wanted to go to Mexico to attend a friend's wedding. Evans' reportedly attended the wedding without Holmes, using a one-way ticket there and then driving back to California.
The attorney said the government and probation didn't think Holmes was a flight risk when they discovered the one-way flight in January 2022, which was cancelled after she was convicted, and they didn't raise it to the court until a year later, Atkins tweeted.
Prosecutor Kelly Volkar said the burden is on Holmes that she's not a flight risk, and "she had the means and the motive to flee."
The lawyers then argued over the likelihood Holmes will be successful on appeal, which, Atkins tweeted, "is basically just rehashing a bunch of trial evidence."
Balwani gets his prison term delayed
Ramesh "Sunny" Balwani was due in prison Thursday, but he filed an emergency appeal seeking a last-minute reprieve while he challenges his conviction.
Balwani was convicted in July on 12 criminal fraud charges, a stark contrast to the four charges that Holmes was convicted of in January 2022. Balwani served as the chief operating officer at Theranos and is Holmes' former lover. Balwani was sentenced in December to 12.9 years in federal prison.
When asked via Twitter if Holmes' attorneys are likely to file the same kind of last-minute appeal that is currently keeping Balwani out of prison, Atkins replied, "probably, if the Ninth Circuit doesn't weigh in before then, but the appellate court likely will decide the issue before Holmes reports April 27."
If the panel rejects Balwani's request, Atkins said the appellate court will likely reject Holmes' request too, assuming Judge Davila rejects it too.
Sign up for the QMED & MD+DI Daily newsletter.
You May Also Like
---