Pressure-Sensitive Adhesives
Pressure-Sensitive Adhesives

Pressure-Sensitive Adhesives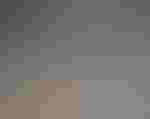 PSA contract manufacturing
Rotary and reciprocating die-cutting, laminating, slitting, level winding, and custom sterilizable packaging are offered by a company catering to the medical device industry. It maintains multiple cleanrooms with pressure, particulate, and temperature/humidity monitoring controls, as well as adjacent white rooms for packaging. The company follows GMPs and is both drug and device registered with FDA. It is experienced in sourcing PSA films, foils, and double- and single-coated foams, as well as conductive adhesives, hydrogels, and hydrocolloids. Technical development functions include prototyping, short clinical evaluation runs, design of experiments, process validation, and first article capabilities. Tapemark, 1685 Marthaler Ln., West St. Paul, MN 55118-3537.


Medical tapes
A line of medical tapes and adhesives can be used on sensitive skin, adhere to difficult substrates, provide moisture resistance, withstand the stresses of sterilization, and deliver a high moisture vapor transmission rate. The manufacturer also develops short- and long-term dermal adhesive systems with low- or no-residue features. Tyco Adhesives, 15 Hampshire St., Mansfield, MA 02048.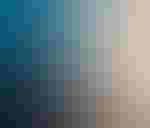 Breathable wound dressing
Breathable medical-grade adhesive film is designed for use as a wound dressing and other direct skin applications. It consists of a clear urethane film coated with hypoallergenic acrylic adhesive. The adhesive is pattern coated onto the urethane film, resulting in increased breathability and a high moisture vapor transmission rate (MVTR). High-MVTR films allow wounds to heal quickly because the wounds are exposed to air yet protected from contaminants. The dressing is highly conformable to irregular surfaces and can be easily removed from the skin. Because it is clear, the film lets medical personnel monitor the healing progress. Scapa Tapes North America, 111 Great Pond Dr., Windsor, CT 06095.


Custom PSA conversions
A company has expanded its capabilities to offer critical processing of adhesive materials to accuracies in the range of ±0.002 in. In conjunction with the ISO 9001–certified company's coating of custom adhesive materials, this converting capability produces diagnostic kit components, strip assemblies, island placements of dissimilar multiply laminated substrates for custom fabrications, and precisely imaged identification and dosage measurement calibrations. Topflight Corp., P.O. Box 2847, York, PA 17405-2847.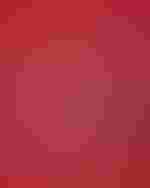 Die-cutting and slitting
A company offers custom die-cutting and slitting of PSA components. Services include four-color printing and laminating adhesives to nonmetallic materials such as vinyl or film. A Class 1000 cleanroom and a low-humidity dry room are used for converting sensitive medical parts. Clients provide the chemically treated materials that are then slit in the dry room and laminated with an adhesive to an assortment of backing materials. G & L Precision Die Cutting Inc., 1766 Junction Ave., San Jose, CA 95112-1018.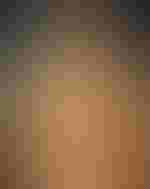 Adhesive-backed products
A contract manufacturer of adhesive-backed medical products and components specializes in custom rotary die-cutting, laminating, printing, island placement, prototyping, and flexible packaging. Materials regularly converted include adhesive-backed films, foils, wovens, nonwovens, foams, and hydrogels. Applications include wound dressings, hydrogel dressings, tube holders, suture strips, cosmetic disposables, and many other devices. In addition, this ISO 9002–certified company offers a turnkey package complete with sterilization. Heat- or cold-seal single-use pouches are available constructed of papers, films, Tyvek, and foils. TTL Medical, 10537 Lexington Dr., Knoxville, TN 37932-3212.


PSA with enhanced drug compatibility
Featuring enhanced drug compatibility, an adhesive has been designed for transdermal applications. Duro-Tak 87-4098 provides good cohesion because of its high internal strength. Shear tests show a holding power of approximately 4 psi for 10 hours at 72°F. The acrylic copolymer product is not cross-linked and is free of functional groups, making polymer-drug interaction minimal and allowing the adhesive to be used with highly reactive drugs. The solvent system is 100% ethyl acetate, which greatly simplifies the analysis performed by the end-user. National Starch & Chemical Co., 114 Mayfield Ave., Edison, NJ 08837.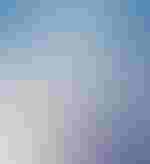 Converting and fabrication
An FDA-registered and ISO 9002–certified company offers full-service converting and fabrication of pressure-sensitive materials for use in diagnostic test strips and transdermal and skin patches. The company also offers narrow-width slitting of single and multilayer pressure-sensitive material. A variety of soft, semirigid, and thin-rigid materials are laminated with medical, electrical, or industrial-grade PSAs to meet various performance levels. Pacific Die Cut Industries, 3399 Arden Rd., Hayward, CA 94545.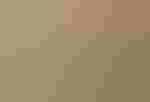 Converting services
An FDA-registered and ISO 9002–certified converter of pressure-sensitive medical components and diagnostic devices offers custom die-cutting, multilayer lamination, spooling, and printing. Butterfly liners, thin films, nonwovens, and hydrogels are routinely processed. Also offered are in-house island placement, zone adhesive, and cleanroom capabilities. Traceability is ensured through in-house QC and SPC. M&C Specialties Co., 90 James Way, Southampton, PA 18966.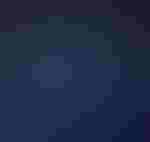 PSAs for various applications
Two pressure-sensitive adhesives are used in such applications as bonding electrodes to the skin. A dispersion is applied to the skin or to the device, and when it evaporates it leaves behind a tacky silicone layer that can be adhered to another object through application of pressure. The PSA-9673-10 adhesive has an ethyl acetate carrier that is an industry standard, and PSA-7672-10 is unique in that the carrier is a silicone. This silicone—hexamethyldisiloxane—is relatively odorless and is listed by the EPA as a nonvolatile organic compound. NuSil Technology, 1050 Cindy Ln., Carpinteria, CA 93013.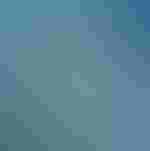 Conformable incise tape
A conformable incise tape conforms to body contours and stretches to allow limb manipulation while it securely adheres to the wound edge. The durable, breathable tape transmits ample moisture vapor to minimize skin damage over long procedures, but it isn't permeable to liquids and thereby preserves the integrity of the sterile field and prevents bacteria from entering the wound. Being resilient and durable, the film also helps prevent liquid strike-through during surgical procedures. 3M Health Care, 3M Center, Bldg. 275-4E-01, P.O. Box 33275, St. Paul, MN 55133-3275.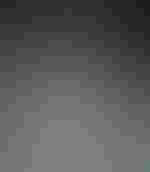 PSAs for diagnostic testing products
Medical-grade PSAs are available in card form for customers who have small or semiautomated production runs of diagnostic testing products. One product, ARcare 8565, is a firm tape product to which membranes can be laminated. It has a 10-mil white PET carrier with a 2-mil clear liner. This white film provides enhanced visual readability. Another adhesive, ARcare 7815, is applied to the top of the total construction. It uses a thin, flexible, and clear 2-mil PET carrier that helps facilitate the flow of the patient sample to the membrane, while at the same time protecting the indication area from exposure to unwanted sample. Adhesives Research Inc., P.O. Box 100, Glen Rock, PA 17327.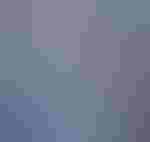 Custom PSAs
A manufacturer of custom pressure-sensitive adhesive components offers flexographic printing, precision rotary or flat-bed die-cutting, and multilayer lamination. The company has manufactured components for pulse oximetry, wound care, incontinence management, transdermal drug delivery, drug infusion therapy, gas monitoring, laparoscopy, muscle/nerve stimulation, diagnostic testing, iontophoresis, and sleep apnea monitoring. It also fulfills specialty packaging application needs, including tamperproof seals, antifog package windows, and custom-patterned adhesive lidding. Acutek, 540 N. Oak St., Inglewood, CA 90302.


Sign up for the QMED & MD+DI Daily newsletter.
You May Also Like
---