Helping Users Determine Packaging Integrity
Helping Users Determine Packaging Integrity
PAXXUS has launched a new sealant that can provide a vibrant, easy-to-see seal transfer on uncoated Tyvek.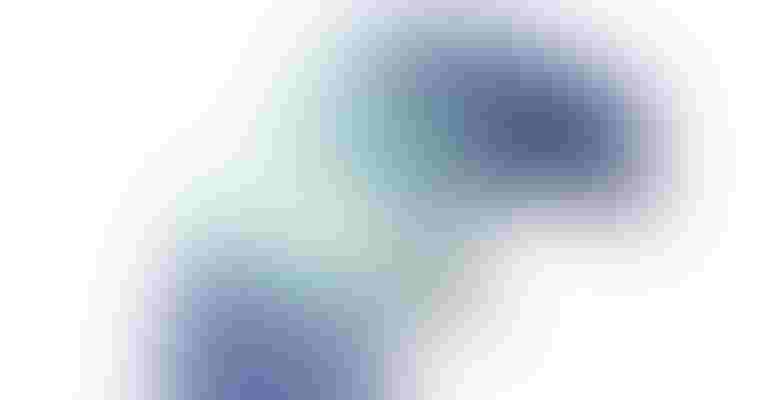 The EU Medical Device Regulation has heightened the importance of ensuring package usability. For instance, according to clause 11.4 of the MDR's General Safety and Performance Requirements (GSPR), "it shall be ensured that the integrity of . . . packaging is clearly evident to the final user." Medical device manufacturers marketing products in Europe are therefore expected to provide packaging that enables users to recognize a potential loss of integrity.
"MDMs understand they are going to have to do something to address this requirement," explained Dwane Hahn, chief strategy officer of PAXXUS. Hahn and his team also point out that the 2019 revision of ISO 11607 Part 1, "Packaging for Terminally Sterilized Medical Devices," outlines the user's role in evaluating integrity, stating that the "inspection [takes place] immediately prior to aseptic presentation." The standard outlines a usability assessment to demonstrate that the design actually works in practice, they explained.
PAXXUS set out to develop a solution. The company decided to take its color-changing sealant Chameleon, which was engineered to allow a film of one color to transfer a peel indicator of a different color to another film, and develop a new formulation for use with uncoated Tyvek. The result is the Chameleon Visual Seal-Assurance System, a green-tinted extrusion coating for either PET or Nylon that supports a smooth, fiber-free, cohesive peel and provides a bright green seal indicator. (Other seal-transfer colors are also available.) The product was recently recognized with the Gold Award for Expanding the Use of Flexible Packaging during the 2021 Flexible Packaging Association awards.
"We can get a vibrant, easy-to-see seal transfer on uncoated Tyvek," said Hahn. He explained that PAXXUS tested pouches sealed with intentional channels at 50 µm made with a wire to demonstrate how visible the breaches could be. "Chameleon helps show a breach in the seal," he said. He shared the following feedback from a nurse who tested the solution: "In an environment that is sometimes stressful and always fast-paced, this would make it a lot easier to make sure that we're not putting the patient at risk for infection."
The tint may help users to detect defects that might be missed when using other pouches, according to the company. "Pouches made from uncoated (or coated) Tyvek sealed to PET/PE or Nylon/PE show no contrast at the seal making it very challenging for a user to identify anything but gross seal defects," explained the PAXXUS team. "While heat-seal-coated Tyvek sealed to PET/PE or Nylon/PE does provide a seal indicator on the film side when peeled, it does not provide an equivalent indicator on the Tyvek side. Nor does it provide a means to easily inspect the seal prior to opening the pouch. In contrast, Chameleon provides an obvious visual distinction between sealed and unsealed areas of the unopened pouch when viewed through the film side. Sealed areas will present as a darker color as compared to unsealed areas." The company has posted a video on its site comparing the opening of a traditional adhesive PET/PE pouch with the opening of the Chameleon system.
PAXXUS can provide a less-opaque version of Chameleon, but it could impact the vibrance of the seal transfer. And based on company interviews with nurses, Hahn said that "nurses don't care about color or opaqueness." What they do care about, he said, is "anything that allows them to quickly tell if there's a seal breach."
Added Shannon Lancor, brand manager for PAXXUS: "Nurses are totally OK with the film being green or different from what they have traditionally seen, because during COVID-19 times, they've grown accustomed to seeing different things all the time."
Chameleon uses cohesive peel technology, and Doug Dodrill, chief technology officer for PAXXUS, recently spoke with Jose Arevalo, global business development manager for DuPont, on how cohesive peel technology works. PAXXUS also pointed out in its press release that "because the sealant cohesively peels from Tyvek, the seal strength is extremely consistent over a large operating window."
Hahn said that Chameleon's potential to help MDMs meet GSPR 11.4 offers a "clear business case for selecting a new packaging material for a new medical device," Hahn said. "It is virtually the same costs—within 1%—as the traditional adhesive polyester-poly options."
Traditionally, "for legacy items, it's hard to get the resources for a package revalidation," Hahn acknowledged. But "we do think that there will be some revalidation work to meet 11.4.
"We are trying to innovate and not wait," he said.
The Green Chameleon Visual Seal-Assurance System can be provided in rollstock form or with premade pouches, according to the company.
Sign up for the QMED & MD+DI Daily newsletter.
You May Also Like
---