Business Strategy for Unique Device Identifier Adoption
Business Strategy for Unique Device Identifier Adoption
Here are some tips for medical device manufacturers to effectively implement the UDI rule and facilitate improved patient care and supply chain management.
Here are some tips for medical device manufacturers to effectively implement the UDI rule and facilitate improved patient care and supply chain management.
Kunal Verma and Dinesh Peter
FDA is requiring all medical device manufacturers to use a Unique Device Identifier (UDI) in labeling and also asking that this information be plugged into the global UDI database (GUDID). Over time, this system will allow industry to follow a medical device from its origin through to implantation and documentation for insurance purposes. To meet the FDA UDI rule, organizations should adopt a strategy that includes all of the following:
II.Master Data Management

III.Organization Change Management
Strategy in detail
I. Process & Technology: Changes to manufacturing systems and associated processes should include:
i.Labeling of products as per the UDI format prescribed by FDA

ii.Bar-code scanning of products to auto-capture label information

iii.Quality control checks to verify accuracy of captured data
Regulatory division must be trained to collate and submit data to GUDID. Smaller companies may collate and submit the aggregate data by a manual labor-intensive process. However, for large device companies, the following master data management strategy will simplify the process of aggregating data from multiple data sources and also improve operational efficiency. The aggregate data may be submitted to GUDID in an XML format through FDA's Electronic Submissions Gateway (ESG) or by employing the services of third-party agencies.
II. Master Data Management (MDM): In a typical manufacturing setup, there is interaction of multiple data elements as well as constant generation of new data. For efficient operation, device manufacturers must employ a robust MDM strategy that involves the following steps:
1)Extract master data to policy hub: MDM should include all data entities that pertain to various business functions associated with UDI and those which can be used in tracing and identifying the product, its associated components, suppliers, as well as distributors and end-customers. Extract such key data elements outside of the lines of business, to a policy hub, where unique identifier creation can be standardized and management of attributes necessary for UDI compliance is more streamlined.

2)Data quality standards: Establish data quality criteria and processes to be in line with systems setup for UDI compliance.

3)Reconcile and rationalize: Setup monitors to identify and track issues associated with data. Ensure that data is rationalized for structure, uniformity, and completeness. Compliance of data, with established business rules, at all times should also be ensured.

4)Synchronize participating systems: Automate regular synchronization of master data with all participating systems to facilitate audit-readiness of data, and to ensure that the data submitted to FDA is never incomplete.

5)Monitor changes and updates: Establish a QA process to maintain cleansed master data. Assign ownership to ensure effective MDM. In addition, clearly communicate that the accountability for quality and integrity of data lies with all individuals who interact with data directly or indirectly.
Coordinate all above activities through a governance strategy that cuts across programs, lines of business and geographic regions. The objective of MDM strategy, from a UDI compliance and scaled-up operational efficiency perspective, should be to establish a centralized data source that provides "one version of truth" at any given time. This can be achieved by defining policies, processes, roles, and responsibilities under an umbrella of a centralized governance model. High quality aggregate master data can be attained and sustained by adhering to the defined governance model.
III. Organizational Change Management: UDI adoption is much more than a simple IT transformation exercise. Organizational alignment and stakeholder buy-in at all levels are needed for effective UDI adoption. Here are five steps to help achieve the same:
1)Leaders need cooperation: Impacts of changes to systems and business due to UDI adoption should be well understood and all stakeholders should be made aware of the same. Leadership should devise strategies to facilitate quicker buy-in of changes by employees who are directly impacted by UDI adoption.

2)Alter strategy & vision: Articulate strategic objectives and business benefits for UDI adoption to all business units involved. Leadership vision should highlight the outcomes of a standardized business process, while at the same time, acknowledging inherent differences across and within business units.

3)Culture shift: UDI adoption requires a clear understanding and respect for business needs. Change in culture will garner the requisite support from all employees involved. To instigate culture change and to achieve effective collaboration, align people key-performance indicators (KPI) to UDI adoption program metrics.

4)Different ways to work: Monitor work output of the teams that are directly impacted by the changes, for the first few weeks of implementation. Accordingly, develop new ways of working to mitigate the effects of impact.

5)Job and organization design: Provide adequate technical support and training till operations stabilize. Support any organizational realignment requirement stemming from changes due to UDI adoption.
Future potential of UDI system
Implementing the prescribed strategy for UDI adoption will enable regulatory compliance and facilitate efficient scaled-up operations. The UDI mandate has the potential to improve patient safety, make supply chain more efficient, and give the healthcare industry a standardized identification system. Full potential can be realized only if the following ideas materialize:
1.Distributors, Group Purchasing Organizations (GPO), healthcare providers (HCP), and payers adopt UDI.

2.UDI is captured in EHRs and all hospitals are able to access these EHRs. During emergency clinical situations, having the functionality to tap into a patient's EHRs will facilitate swift identification of any implants in the patient's body and help doctors make an informed surgical decision.

3.Hospitals' inventory management systems are able to track incoming product recall alerts by the UDI information and prevent physicians from using the blacklisted devices. This will prevent accidental medical mistakes.

4.A national medical device identification system with tracking functionalities is developed, and is accessible by hospitals' inventory management systems to confirm device authenticity. This will prevent fake devices from being used.
Future business process
In the future, when all stakeholders adopt the UDI system, this is the business process we envision: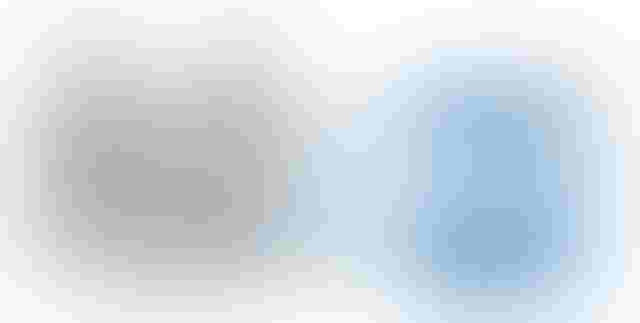 Workflow and transmission of data in a healthcare ecosystem that is fully UDI compliant.
The device manufacturer's Inventory Management System would be mapped to include details of device movement transaction history throughout the healthcare ecosystem, including the patient in whom the device is implanted. The healthcare provider's supply chain system, patient billing system, and EHRs would also link the device to the patient, with UDI as the key. This device-patient linkage would not be restricted to class III devices alone, but would include all devices that have clinical usage. Thus, in time-critical situations such as a product recall, identifying patients and sending recall-related communication would be expedited.
Conclusion
In this article, we have presented the ideal business strategy for UDI adoption. Once device manufacturers and all other stakeholders adhere to the UDI system, the hoped-for benefits in patient care and supply chain management may be seen.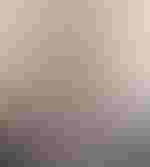 Kunal Verma is a Principal with the Life Sciences Business Consulting stream of Infosys. He can be reached at [email protected].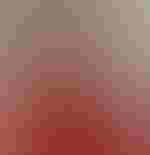 Dinesh Peter is a Consultant with the Life Sciences Business Consulting stream of Infosys. He can be reached at [email protected].
[Image courtesy of NOKHOOG BUCHACHON/FREEDIGITALPHOTOS.NET]
Sign up for the QMED & MD+DI Daily newsletter.
You May Also Like
---