Breaking Down Barcode Barriers
Breaking Down Barcode Barriers
Here's how to cope with new EU Medical Device Regulations requiring unique device identification.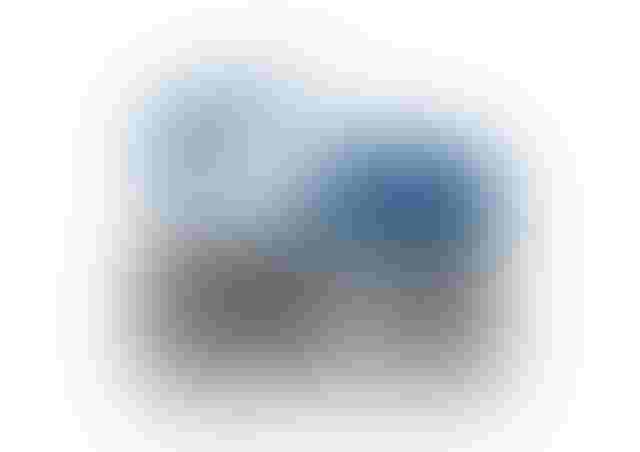 Here's how to cope with new EU Medical Device Regulations requiring unique device identification.
Peter Rose
Back in 2014, the Department of Health started to take tentative steps towards setting a standard for tracking medical implants, supplies, and instruments. Its Scan4Safety program mandated that all 154 acute trusts adopt GS1 identification keys. These keys, used across many industries, provide a unique identification code to any real-world entity making the process of identifying it completely unambiguous, which helps to reduce errors and streamline the supply process. In 2016, a further step was taken to roll out a barcoding scheme for medical implants such as breast implants and hip replacements. Reducing errors is expected to bring benefits to patients and help reduce costs. Hip and breast implants are among the most commonly implanted medical devices, and this new technology could reportedly save the NHS £1 billion.
But applying unique identifier codes to medical devices is not an entirely novel idea. As the new Medical Device Regulations (MDR) roll out across Europe, Unique Device Identification (UDI), a system used to identify medical devices through their distribution and use, will become a requirement for all medical device manufacturers. How can manufacturers therefore continue to conform to NHS requirements and prepare for MDR compliance?
Make Your Move
Time waits for no one, and regulation certainly is no exception. Once the new MDR comes into force, it will be mandatory to apply UDI to all medical devices, so better to grasp the nettle now and make inroads against competitors.
Glass Half Full
Instead of seeing UDI compliance as a necessary evil, it's useful to focus on the additional benefits it can bring to manufacturers. UDI will significantly improve inventory control and recall management, provide more time to identify potential and imminent issues, improve billing accuracy, and fight fraud instances.
Seize the Opportunity
UDI can also prove an important opportunity to re-evaluate existing portfolios of products. With a database of all products finally available, businesses will be able to rationalize processes such as removing or updating outdated products from their catalog. During a merger or acquisition process, UDI information can also be useful as it provides the acquiring company with the transparency required to perform a thorough risk assessment.
People with a Plan
One of the key challenges to implementation is likely to be cost--specifically the expense associated with assigning a team to the task. But without a team of competent professionals setting out a strategy and a manageable timeframe for implementation, businesses are likely to stall. If the staff resources are not there or are already engaged in their existing roles, the result will be poor implementation. For businesses that find themselves lacking in skills or experience, or simply under-staffed, outsourcing the process can prove highly cost-effective and provides rapid, seamless implementation.
It's therefore vital that UK and European manufacturers don't hesitate on tackling UDI compliance head-on. Manufacturers that put a UDI implementation plan in place as soon as possible will reap a number of rewards, such as improved processes, increased sales, and improved patient safety. On the other hand, slow-coach competitors will be left playing catch-up once the MDR comes into force.
Peter Rose is managing director at Maetrics.
[image courtesy of GERALT/FREEDIGITALPHOTOS.NET]
Sign up for the QMED & MD+DI Daily newsletter.
You May Also Like
---