Outsourcing Outlook: Molding Services
Outsourcing Outlook: Molding Services
When selecting contract molding partners, medical device OEMs should be aware of several molding technologies, manufacturing processes, and quality systems to achieve optimal results. Tim Reis, vice president of healthcare business development at GW Plastics Inc. (Bethel, VT), sheds light on this topic.


MPMN: Which molding technologies and capabilities should medical device OEMs expect their molding partners to master?
Reis: The complexity of medical devices and the materials used to manufacture them determine which molding technologies an OEM requires. In general, however, capable contract manufacturing partners should embrace scientific injection molding principles and technologies to ensure robust component validation and production quality. Medical device OEMs are also increasingly embracing suppliers with expertise across a variety of advanced molding processes, such as multimaterial, micromolding, thin-wall, automated shuttle, rotary insert, and liquid silicone rubber (LSR) technologies. These processes help reduce postmolding assembly costs while improving device innovation, functionality, and ergonomics.

MPMN: What equipment, systems, and qualifications should the medical device OEM expect a contract molding provider to have in place?
Reis: Medical device OEMs should seek to partner with contract molders that have demonstrated healthcare industry expertise. For example, suppliers should be committed to maintaining programs for investing in cleanroom manufacturing facilities, state-of-the art molding equipment such as electric or hybrid-electric machines, along with advanced material handling and automation technology to ensure processing consistency. The ability of suppliers to ensure molding efficiency and energy conservation is also an important consideration. In addition to preferring suppliers with product development and in-house tooling capability to improve innovation, design for manufacturability, speed to market, and component quality, OEMs should seek to partner with contractors that invest in quality-critical technologies, including coordinate-measuring machines, optical gauging systems, cavity-pressure transducers, and press-side quality automation.

MPMN: What materials should medical device OEMs expect prospective contractors to process?
Reis: The past several years have seen a transition toward the use of higher-performance polymers that offer enhanced material properties and contain additives for specific requirements. For example, advances in liquid crystal polymer, PEEK, Ultem, polysulfone, and LSR--in addition to antimicrobial polymers and other reinforced engineering-grade materials--have become increasingly important to the healthcare industry because their high-performance characteristics encourage innovation while improving patient care and safety.
Metal injection molding services
Kinetics Climax Inc. employs proprietary advanced process quality planning practices, including its PCpk process modeling predictive analysis capability, to ensure consistent metal-injection-molding (MIM) services for medical device manufacturers. A net-shape process suitable for the production of solid-metal medical device parts, MIM results in material properties resembling those of wrought metal with the design flexibility of injection-molded parts. Predictive analysis capability, which allows the company to model process variations from injection molding through final inspection, enables the contractor to supply a summary of expected process outcomes ahead of tooling fabrication.
Kinetics Climax Inc.
WILSONVILLE, OR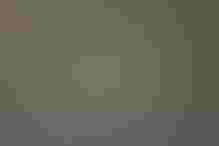 Full-service plastics molding
Providing injection molding services to medical device manufacturers, Pharma Tech Industries (PTI) specializes in the production of distal stem centralizers in various sizes for use in orthopedic applications, particularly joint replacements. In addition to extrusion services, the company's molded-plastics division provides injection, injection blow, and compression molding services. Equipped to meet regulatory requirements for a range of product classifications and categories, the supplier can tailor part designs, product development, prototyping, mold building, tool refurbishment, validation services, production, and packaging to customer requirements.
Pharma Tech Industries (PTI)
ROYSTON, GA


Miniature molded bioabsorbable parts
Used in the company's contract molding operations, the Sesame injection molding machine from Medical Murray molds miniature medical devices with complex geometries from bioabsorbable polymers. The machine features fast, controlled injection and short material residence time. It also uses a pneumatically driven vertical plunger for plasticating material and a 1- to 2.5-mm-diam linear-servomotor-driven horizontal injection plunger. Capable of maintaining low melted volumes and performing controlled high-speed, high-pressure injection, the machine supports the manufacture of low-scrap bioabsorbable parts weighing as little as 2.5 mg and featuring dimensions as small as 0.10 mm. In addition to molding parts, the company provides product design and development services.
Medical Murray
NORTH BARRINGTON, IL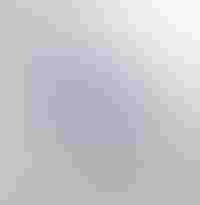 Mold-tooling development
Reny specializes in helping medical device manufacturers minimize time to market by designing modular tooling systems that simplify mold construction. The ISO 9001:2008-certified service provider offers modular predesigned double-slide systems, automatic unwind systems, and y-leg core-pull systems, all of which are built in compact molds. It has developed a hard-steel pilot mold insert that can displace the prototyping step during product development. In addition, the system allows customers to dispense with purchasing a mold base and is scalable for transfer into production. Equipped with scientific molding software for process development and capable of performing all qualification validations in an ISO Class 8 cleanroom, the company offers such medical device manufacturing capabilities as insert molding, nitinol overmolding, pad-printing, and laser marking.
Reny
BALDWIN PARK, CA


Injection molding services
A contract injection molder serving medical device manufacturers uses advanced medical molding technologies to optimize manufacturing processes and maximize supply-chain efficiency. GW Plastics Inc. offers robot-assisted thermoplastic and thermoset injection molding, including liquid silicone rubber molding, multishot and multimaterial molding, automated shuttle and rotary insert molding, thin-wall molding, and micromolding. Providing cleanroom assembly of such products as disposable surgical instruments, drug-delivery systems, and implantable medical devices, the contractor also has design for manufacturing expertise and in-house mold-tooling capabilities. In addition, it employs statistical qualifications throughout the life of the project to ensure consistent product across different molding machines, materials, or manufacturing locations.
GW Plastics Inc.
BETHEL, VT
Sign up for the QMED & MD+DI Daily newsletter.
You May Also Like
---