Making Pacemakers and ICDs MRI-Safe
Making Pacemakers and ICDs MRI-Safe
A new study shows that patients with standard pacemakers or implantable cardioverter-defibrillators (ICDs) that were not designed to be MRI-compatible can safely undergo MRI scans following a specific protocol.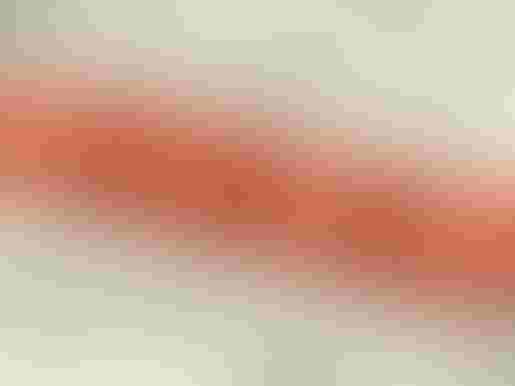 Kristopher Sturgis
New research out of the New England Journal of Medicine could prove to be significant for patients in need of an MRI scan with cardiovascular implantable electronic devices. A recent study shows that pacemakers and ICDs that have not been designed to be magnetic resonance imaging (MRI)-compatible may now be safe for use under a new specific protocol.
Robert J. Russo, MD, professor at the Scripps Research Institute in California and leader of the study, says that the results could indicate an overestimated risk for countless patients who have cardiovascular implantable electronic devices.
"For an estimated two million people in the U.S., and an additional six million people worldwide, the presence of a non-MRI-conditional pacemaker or ICD is considered a contraindication to magnetic resonance imaging," he says. "These results strongly imply that no patient with a standard cardiac device should ever be exposed to the morbidity of generator replacement or lead extraction, nor should access be denied due to the inaccurately perceived and overestimated risk of appropriately performed and monitored non-thoracic MRI."
The study examined the performance of standard pacemakers and ICDs in 1246 patients to assess the risks associated with MRI scans at a magnetic field strength of 1.5 tesla. Over 1500 MRI scans were performed, with every procedure following the same protocol. Each patient underwent noninvasive testing before the MRI scan where the device could be set to a no-pacing mode if possible. After the MRI scan, the device was restored to its original settings, before being tested again to make sure it was functioning properly.
Across all 1246 patients, the researchers found that none of the patients had any kind of device failure during the scan, and no patients suffered any dangerous heart-rhythm interruptions. Only six patients reported atrial fibrillation or atrial flutter, but each case was relatively brief and stopped on its own. Additionally only one ICD patient needed to have the device generator replaced after the MRI scan, but the study noted this was due to the shock function being left on prior to the scan.
Russo says that the genesis of the study began in 2004 when a 50-year-old patient with an ICD developed symptoms that concerned his neurologist, requiring an MRI of the brain. The patient was denied access to MRI due to his ICD, but following new information regarding the safety of generators manufactured after 2001, Russo and his colleagues decided to proceed with the MRI using a new protocol. This led them to embark on an entire study that could determine the rate of adverse events in patients with an implanted device that was appropriately programmed for an MRI scan.
Now that the exhaustive study has produced consistent results across the board, the next question will be what effect, if any, these results will have on the industry for pacemakers and ICDs--given that these devices now can be potentially made safe for MRI use.
Kenneth Stein, MD, senior vice president and chief medical officer for cardiac rhythm management and global health policy at Boston Scientific, said the study's results are encouraging for device makers.
"These findings validate advances in our understanding of devices in the MRI field and the technology enhancements and protocols used to mitigate hazards in an MRI environment," he said. "As a co-sponsor of the MagnaSafe study, we are pleased to see the successful outcomes of this study and congratulate the investigators for their hard work in bringing this publication forward."
Stein said that as a major developer and manufacturer of some of the world's most innovative cardiovascular implantable electronic devices, Boston Scientific has been committed to carefully examining all risks associated with their devices. He added that this new study could have the potential to change current regulations and guidelines for the better.
"These findings are encouraging for the hundreds of thousands of patients with older devices that are currently not labeled for use within an MRI," he said. "Although I have to emphasize that the findings only apply when very specific MRI protocols are followed, but I'd like to think with data like this regulators and insurers may consider changes to their current guidelines. As for Boston Scientific, we have publically committed to achieving MR-conditional labeling on the vast majority of our current and future CRM devices and are actively pursuing that goal. These findings reinforce our confidence in that approach."
As leader of the study, Russo agreed that the findings could provide new hope for patients with older devices who need MRI scans for diagnosis and treatment. His team is working hard to make the information of their latest study available to everyone involved.
"We have shared the results of our study with all of the device manufacturers who have requested the information, however I do not know what the pacemaker-industry is planning," he said. "The process of FDA device labeling as MR-conditional is a very interesting and ever-changing process. The most recent process is heavily weighted upon computer modeling alone, without animal or human testing. I would hope that the FDA would take the present data to initiate an administrative process to retroactively grant MR-conditional labeling to several well-established generator and lead combinations."
Russo said that their investigation into assessing the risks associated with MRI scans on pacemakers and ICDs will continue as they begin to examine the risks for patients undergoing clinically indicated MRI of the chest. He said the group will also begin testing device performances at an MRI field strength of 3.0 tesla in an effort to assess the risks of stronger MRI scans. 
Kristopher Sturgis is a freelance contributor to MD+DI.
[Image courtesy of STUART MILES/FREEDIGITALPHOTOS.NET]
Sign up for the QMED & MD+DI Daily newsletter.
You May Also Like
---