Edwards Lifesciences CEO: Medtronic Not As Aggressive in Early Launch of CoreValve
Edwards Lifesciences CEO: Medtronic Not As Aggressive in Early Launch of CoreValve
Analysts had widely anticipated that Edwards would lose market share with the launch of Medtronic's CoreValve, but Edwards performed well in second quarter.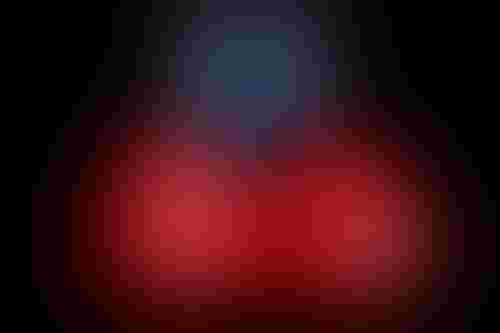 One theme permeated Edward Lifesciences' second-quarter earnings call Tuesday: better-than-expected sales results in the company's Sapien transcatheter heart valve (THV) product line in the U.S.
Globally, the company recorded THV sales of $219.7 million, a 20.6% jump from the same quarter last year. Of that, $86 million was garnered in the U.S. Transcatheter aortic replacement procedures involving Edwards' Sapien THV increased in number both from the second quarter of 2013 and from the first quarter. 
This is all the more interesting given that analysts and even company management had expected some level of share loss as Medtronic launched its competing CoreValve prodcut in the U.S. After all, CoreValve, which was approved in January, has actually proven that TAVR procedure has better outcomes than traditional, invasive, open-heart surgery.
Yet, the second quarter proved to be sweet for Edwards.
Not only did Sapien do well, but also Medtronic agreed to settle its worldwide TAVR litigation with Edwards, which led to a $750 million upfront royalty payment in the quarter along with the promise of quarterly payments through April 2022. The good news didn't stop there. FDA approved the Sapien XT in June - a lower profile product with different sized heart valves allowing patients who did larger heart valves to be also treated with Edwards' product.
Mike Mussallem, Edwards Lifesciences' CEO, repeatedly said that it was difficult to say precisely what fueled the sales growth for the quarter. Yet he noted that he believes the overall market grew with more transcatheter heart valve procedures done in the quarter.
"Although we have always believed that the TAVR opportunity in the U.S. to be large, it appears that there is an increase in the growth that is being fueled by new lower profile systems, increased valve sizes, clinician experience and the growing body of compelling clinical evidence, he noted in his prepared remarks.
Patients who required larger heart valves led physicians to gravitate toward CoreValve and be trained on the Medtronic product but when Sapien XT was approved in June, many came flocking back to treat their patients with the larger valve sizes now available through that next-generation system, Mussallem added. Additionally, for some reason, it also appeared that Medtronic may not have been firing on all cylinders.
"There's been a lot of back and forth in the quarter. I am not sure that you can know exactly know where it is, Mussalem said responding to a question from an analyst asking about competition from Medtronic and the dynamics of the quarter. We feel like we exited strong and we probably didn't see Medtronic sort of be as aggressive as we thought they were going to be during this early launch period." 
In Europe, too competition has been muted from new entrants to the market. Medtronic launched CoreValve there several years ago, and ahead of Edwards, and now there are competing products from both Boston Scientific and St. Jude Medical with their respective TAVR products. 
"Recall that going into the year, we indicated that we were going to have some headwinds and that we were going to see the introductions of two large competitors - Boston Scientific and St. Jude. Although we have seen them on the scene, we haven't seen substantial impact so far this year. We think that might be because their introductions have been somewhat delayed in terms of having full product line. We expect to see more complete product lines from those companies later on in the year."
While competition hasn't been a drag, at the same time European THV sales have seen a lift from the launch of Sapien 3, Edwards' latest THV, the only commercially available THV product that can be delivered through a 14 French expandable sheath. More than half of European THV sales came from the Sapien 3 product and Mussallem noted that the product helped company to gain share in the European market.
Mussallem is confident of Sapien's potential and analysts cheered the strong sales performance in the second quarter, but the question is how long will it last? Glenn Novarro, senior analyst at RBC Capital Markets put it like this in a research note to investors Tuesday:
While Sapien exceeded our expectations in [the second quarter], and estimates will move higher for 2014-2015, we believe that headwinds [in the second half of the year] may limit further sales and [earnings per share] upside. These headwinds include: 1) the completion of enrollment for Sapien 3 in the U.S., leading to lower clinical sales, 2) the continued roll out of CoreValve in the U.S., 3) clinical trials starting up for [St. Jude Medical, Boston Scientific, and Direct Flow in the U.S, taking away potential Sapien cases and 4) incremental competition in Europe.
 
[Photo Credit: iStockphoto.com user iodrakon]
-- By Arundhati Parmar, Senior Editor, MD+DI
[email protected]
Sign up for the QMED & MD+DI Daily newsletter.
You May Also Like
---