Biocompatible coating for brain implants
Biocompatible coating for brain implants
Originally Published MPMN November/December 2009
TOP TECHNOLOGIES
Top 20 Technologies of 2009 (Page 2)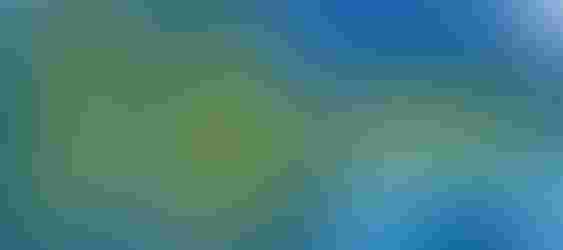 Innovator: University of Michigan (U-M; Ann Arbor)

Why it's unique: In a breakthrough move that could lead to more-effective treatment of neurological disorders such as Parkinson's disease and paralysis, scientists have developed brain implants that can more clearly record signals from surrounding neurons in rats. The implants are coated with nanotubes made of poly(3,4-ethylenedioxythiophene)—PEDOT—a biocompatible and electrically conductive polymer that can record neural signals better than conventional metal electrodes.

Read more about this technology.





Innovator: Purdue University (West Lafayette, IN)

Why it's unique: Aging baby boomers with longer life spans and active lifestyles are placing a demand on implant manufacturers for more-durable products. Catering to this need, researchers at Purdue have developed a laser-oriented technique dubbed functionally gradient coating that enables the formation of parts one layer at a time. This laser deposition coating process, according to the scientists, creates a bond between the coating and substrate that is at least seven times stronger than currently required by industry standards. In addition to enhancing durability, the process may expedite manufacture time and cut costs.

Read more about this technology.




Light-detecting fibers for imaging applications

Innovator: Massachusetts Institute of Technology (MIT; Cambridge, MA)

Why it's unique: Lenses can be fickle components in the case of medical devices. They're fragile, somewhat inflexible, and difficult to miniaturize. Offering a potential alternative to lenses, however, a team of researchers has produced light-detecting fibers capable of capturing images. Although currently limited to black and white imaging abilities, the fibers may be able to yield color images with more research. Serving as a flexible camera, these functional fibers could open up a plethora of possibilities for new medical imaging devices.

Read more about this technology.





Innovator: University of Washington (Seattle)

Why it's unique: Gains in powering implants have been made this year with the fabrication of the NeuralWisp. While some wireless devices employ inductive coupling methods that require the power source to be centimeters away from the device, the implantable neural sensing chip can draw power from a radio source up to a meter away. Demonstrating potential for use in future sophisticated implants, the low-power chip features a microprocessor powered by a combined RF reader and data-collection device.

Read more about this technology.




'Intelligent' implant surfaces

Innovator: Université de Montréal (Canada)

Why it's unique: While giving patients a new lease on life, implants also can cause inflammation, get infected, and take some getting used to. By chemically altering metal implant surfaces, however, Canadian researchers have discovered how to produce 'intelligent' surfaces that promote healing and acceptance of the implant by the body. Because the treated surfaces are working with the body and stimulate cell growth, the nanopatterned surfaces could eliminate the need for therapeutics in future implants.

Read more about this technology.





Copyright ©2009 Medical Product Manufacturing News
Sign up for the QMED & MD+DI Daily newsletter.
You May Also Like
---