Disposables 14854
Disposables
Originally Published MPMN November 2003
SPOTLIGHT
Disposables
Fluid disposable outsourcing

A company supplies outsourcing solutions to medical device companies, focusing on proprietary OEM products and private-label fluid disposables. 

The vertically integrated company's capabilities include design engineering, program management, production, cleanroom molding and assembly, and packaging and sterilization management. Additional services include tubing and wire fabrication and machined components.UTI Corp., 200 W. 7th Ave., Collegeville, PA 19426.




Ostomy adhesives

Integrated hydrocolloid wound-care and ostomy products incorporatea translucent adhesive that reduces breakdown resulting from sterilization and heavy fluid absorption. Alginates in the adhesive stabilize the fluid-handling properties while providing sodium and calcium ion exchangeat the wound bed. Individually formulated for the different environments of colostomies and ileostomies, the products are available in a variety of configurations, including island patches. The adhesives are manufactured in an ISO 9001-certified facility that meets GMPand quality system requirements. GriggSmith Industries, 1080 University Blvd., Richmond, IN 47374

Molded IV accessories

A line of molded IV components includes male and female luer adapters, stopcocks, check valves, single- and dual-flow piercingdevices, barbed connectors, and burette chambers. The list of products to complement IV sets also includes clamps, caps, y- and t-fittings, tri-connectors, and custom designs. Most components are available ina variety of sizes and configurations. B. Braun OEM/Industrial, B. Braun MedicalInc., 824 12th Ave., Bethlehem, PA 18018. 




Molded plastic components



An ISO 9001- and ISO 13485-certified manufacturer offers Class 100,000 cleanroom production of medical molded plastic components and subassemblies. Disposable products range from connectorsto packages sterilized with EtO, and include luers, clamps, filters, and extension sets with needle variations. The company can make different subassemblies with its own components, outsource accessories, or work with customer-consigned parts. Innovative Medical Manufacturing Co., No. 62-5,6 Lin, Kung-Kwaung-Zei, Kung-Kwaung Li, Chu-Nan Cheng, 
Maoli Hsien, Taiwan 350, Republic of China.



Disposable-product manufacturing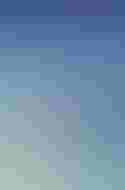 A single-source supplier of precision disposable products uses electric, servo-driven process equipment to provide cleanroom injection, insert, multishot, and blow molding. The company's capabilities include product design, precision rapid-turn tooling, multicavity tooling, and mold debugging and optimization. Cleanroom molding with processing 
of commodity and engineering resins, including polylactide and fluoropolymers, and cleanroom assembly and secondary operations are also offered. Infinity Plastics LLC, 6020 Nicolle St., Ventura, CA 93003.






Nonwoven wipers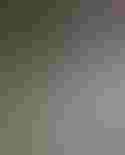 Produced from a continuous filament fiber, nonwoven wipers exhibit low fiber and particulate residues and high absorbency. The products are offered in a variety of sizes and styles, and can be made sterile or presaturated with various cleaning and disinfecting solutions. The company also manufactures a line of knit textile wipers, including Captura and Matrix nonwovens, CleanSorb tubular mops, and MilliMoist presaturated wipers. Milliken & Co., P.O. Box 1926, 
M-153, Spartanburg, SC 29304.





Adhesive tape

An array of double-coated and single-coated adhesive tape products accommodate needs ranging from electrode adhesion to surgical drapes. Available for small-run specialtydie-cutting or in large quantities on standardized rolls, the products are converted and readied in an ultraclean environment. True Tape LLC, 11012 Oaktree Park, San Antonio, TX 78249.

Copyright ©2003 Medical Product Manufacturing News
Sign up for the QMED & MD+DI Daily newsletter.
You May Also Like
---