Putting Patient Safety Front and Center
Putting Patient Safety Front and Center
Medtronic is supporting Patient Safety Awareness Week with a series of clinician-led educational opportunities happening all this week.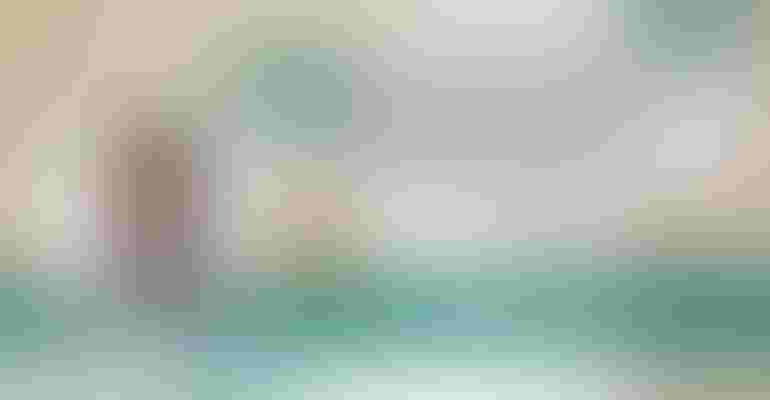 Graphic by Amanda Pedersen / MD+DI
In support of Patient Safety Awareness Week 2021, Medtronic is putting patient safety front and center all this week with a series of clinician-led educational webinars that are free and open to the public.
"Because quality and safety are key tenants in Medtronic's mission, we're always thinking about safety," Frank Chan, president of patient monitoring at Medtronic, told MD+DI when asked what inspired this series of patient safety awareness webinars. "So our hosting this webinar series is just based on the importance of our collaboration with our clinicians to make a real impact to patient safety."
One of the key takeaways Chan hopes attendees get out of the webinar series is the importance of the culture of safety in the patient care ecosystem, which was the topic of one of Monday's webinar sessions. The importance of embracing a culture of patient safety will also be discussed Friday during a patient safety roundtable that concludes the webinar series.
Another important takeaway, Chan noted, is the role that technology can play in patient safety.
"There are medical technologies that can really make a difference in reducing patient complications and enhancing patient safety," Chan said. "And all these really [lead to] the ultimate goal of improving patient outcomes, and reducing the cost of care."
The following is a description of webinars scheduled for Wednesday through Friday, along with links to register:
Thinking about patient safety: Respiratory compromise
Wednesday, 12 pm EST
Led by Jennifer Surprise, MSN, APRN, ACNS-BC, PMGT-BC, AP-PMN, this webinar aims to define respiratory compromise, understand the impact of the problem, identify common etiologies and possible risk factors, describe the physiology of respiratory failure, and review the current literature for solutions.
The effective usage of patient monitoring to ensure optimal patient safety
Wednesday, 2 pm EST
In this webinar, Harold Julius A. Oglesby, MBA, BSPS, RRT will discuss the safe and effective use of different types of patient monitors to make sure that patients in medical facilities are safe. Participants will learn the importance of patient monitoring, the difference between continuous monitoring and continuous remote monitoring, the challenges of patient monitoring during the COVID-19 pandemic, the shortfall of spot-checking SpO2, and gain an understanding of the use of capnography in patient monitoring.
The basic tracheostomy care
Thursday, 12 pm EST
Led by Katie Bull, MSN, Ed.D, this webinar will cover the basics of tracheostomy care, and how to select the right type and size of tracheostomy tube for your patient. Because there are several types of tracheostomy tubes on the market with different purposes and challenges, it is essential that clinicians understand what each tube is designed for and their unique clinical considerations. In addition to the type of tube, the sizing also matters in the comfort and prevention of device-related injury.
Patient safety roundtable
Friday, 12 pm EST
In the final webinar of the week, four experts in patient safety will discuss how a culture of patient safety needs to be embraced to make sure that patients' safety is increased while using monitoring systems and other medical devices.
The roundtable will include the following panelists:
Moderator: Patricia McGaffigan RN, MS, CPPS, vice president of safety and president of the Certification Board for Professionals in Patient Safety at the Institute for Healthcare Improvement.
Panelists:
- Denise Shope 2019 past president of the American Society for Healthcare Risk Management
- Harold Julius A. Oglesby, MBA, BSPS, RRT, manager of the Center of Pulmonary Health at Candler Hospital (part of the St. Joseph's/Candler Health System)
- Desiree Chappell, CRNA, vice president of clinical quality for NorthStar Anesthesia
Sign up for the QMED & MD+DI Daily newsletter.
You May Also Like
---