5 Futuristic Wearable Devices That Will Blow Your Mind
5 Futuristic Wearable Devices That Will Blow Your Mind
Intel is spurring people's imagination globally by encouraging them to participate in its Make It Wearable Challenge that asks people to dream up wearable devices that can have a positive impact on life.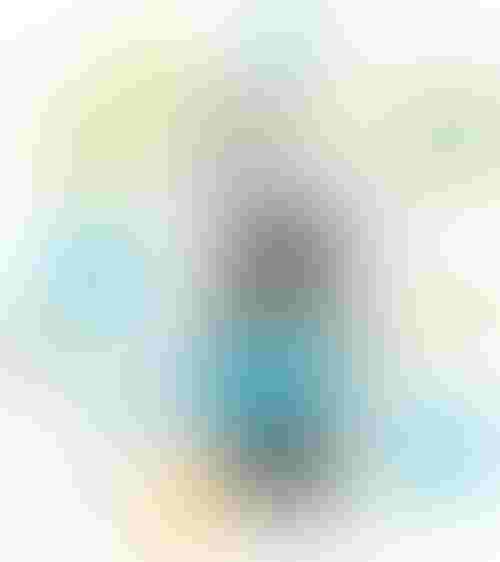 Wearable technology has taken stirred the imagination of consumers and researchers alike. From Apple and Samsung, who are trying to create consumer wearables to companies like MC10 and iRhythm that are creating wearables for clinical purposes, the potential for wearables in our planet seems to be boundless.
Intel Corp. has created the Make It Wearable challenge, a global competition that is currently ongoing, to spur people's imagination in what is possible in life, and not simply in health, with wearables. The winner in round four out of five of the Dream it or Visionary Track, which encourages people to dream up the coolest concepts, was Gin Lee of Taiwan who imagined wearable nails whose patterns can be changed via mobile apps. Winners of each five rounds of Visionary Track get $5,000 each plus two tickets to travel and stay in San Francisco to attend the Make it Wearable awards and presentation.
The Make It Challenge also has a Build It or Development track that is currently accepting submissions. Ten finalitsts will receive $50,000 and mentorship to help support their ideas and attend the Make It Wearable event in San Francisco for their presentation. The grand prize winner will get $500,000 with $200,000 and $100,000 for the second-and third-place winners. The contests are open to anyone who is 13 and older over and who hasn't raised more than $5 million in capital.
Here is a video slideshow of five finalists who made it to the finalist stage in four rounds of the Dream It or Visionary Track challenge. The 1-minute videos were created as part of the competition requirements:
1. My Fly 
Nishant Marka, a student engineer in Great Britain, imagines a flying device that can help a person who has fallen or gotten a heart attack or simply needs help. The device, called My Fly is a watch with an add-on component that can track heart rate, blood pressure and physical situation and contacts emergency services if the person needs help. The add-on component can also take flight and hover above a person who has falled and cannot get up while emitting sound and light so that the person is easily visible to emergency personnel or other people. 

 [Image Credit: iStockphoto.com user exdez]
-- By Arundhati Parmar, Senior Editor, MD+DI
[email protected]
Sign up for the QMED & MD+DI Daily newsletter.
You May Also Like
---