Product Design
Product Design
Originally Published MPMN May 2009
OUTSOURCING OUTLOOK
Product Design
Daniel A. Miller, vice president of engineering, Inteprod LLC, Eagleville, PA.
Medical device product development is driven by several trends such as the increased use of telemedicine, which has been made possible by advanced biosensors and smart handheld devices. Another contributing factor is the aging of the baby boomer population, which requires increased care in the areas of cardiovascular medicine, orthopedics, and neurology. In addition, nanotechnology is contributing to the development of medical devices, promoting improved drug delivery as well as better networking and data management capabilities. These trends are making new products more efficient, less costly, and more capable.

A successful medical device design firm provides concept-to-consumer services that go beyond following specifications provided by OEMs. New products need to be designed for manufacturability, serviceability, maintainability, efficiency, and cost-effectiveness, while adhering strictly to quality and regulatory standards.
Finished-product engineering is more robust when designs are completed using state-of-the art CAD tools, rapid prototyping, and finite-element programming. Human-factors engineering can reduce the likelihood of errors when consumers use new devices.
Design firms can best interface with their OEM customers by providing all of these capabilities. The use of outsourced design services allows OEMs to build more-flexible and more-agile organizations that can respond quickly to an ever-changing marketplace. By relying on external engineering and organizational resources that can focus on a single project and produce the documents required for 510(k) approval, OEMs can expect to achieve faster development timelines for new projects and bring improved devices to the market.


Service Provider Offers Medical Device Design


A medical device service provider combines product design and manufacturing capabilities to ensure effective product development. In addition to having expertise in the fields of plastics and manufacturing technologies, the company designs products for drug-delivery, medical, and diagnostic devices in accordance with ISO 13485 guidelines. Offering rapid prototype development, new product testing, and approval support, the supplier uses SolidWorks CAD design modeling as well as failure modes and effects analysis techniques to minimize risks at the early phase of the development process.
Medisize
Vantaa, Finland
www.medisize.com

Manufacturer Designs Optical Systems


Specializing in the development of integrated optical systems, a designer offers a range of services, including optical design, engineering, and analysis; mechanical design and engineering; thermal and structural analysis; manufacturing engineering; and assembly and integration. The company also provides consulting services at the project requirements definition phase; conceptual and detailed design services at the engineering phase; and manufacturing, engineering, and fabrication expertise at the prototype and production phase. Among its services, the company has redesigned an optical subsystem for a medical start-up that has a pulsed laser, custom beam-shaping optics, an optical splitter, imaging optics, and cameras aligned to a microscope.
LightWorks Optics Inc.
Tustin, CA
www.lightworksoptics.com

Designer Develops Electronic Medical Devices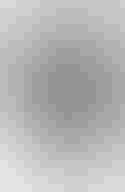 Using biomedical, electrical, mechanical, software, and mechatronic engineering tools, a service provider develops a range of electronic medical devices, such as a laser-based stroke treatment system, a catheter-based intravascular hypothermia system, and a radio-frequency ablation system for atrial fibrillation and renal denervation.
The ISO 9001– and ISO 13485–certified and FDA-registered company for Class I, II, and III medical devices employs CAD tools for design and simulation, a proprietary set of project management tools, and pretested functional building blocks called MedBlox. It has also designed and manufactured an ultrasonic soft-tissue repair system, blood processors, DNA sequencing instruments, a nanofluidics processor, a plasma-based electrosurgery system, an RFID drug-tracking system, an ophthalmic measurement device, automated reagent processors, a urinary incontinence treatment device, and liposuction instruments.
California MedTech
Menlo Park, CA
www.calmedtech.com

Contract Manufacturer Specializes in Medical Device Design


Specializing in medical device design, a contract manufacturer offers concept generation, design input, design planning, analytical study, design refinement, prototyping, cost estimating, and design review. The company maintains cross-functional design teams with specialists in product and tool design, injection mold processing, and program management. Its engineering capabilities include product design using Pro E and CADKey platforms; the creation of 3-D models; prototype tooling; mold-filling analysis; production tooling; and installation, operational, and performance qualification process validation. The company also offers plastic injection molding, mold design, mold manufacturing, prototyping for both short and long product runs, and contract assembly and value-added services.
Precision Tool & Die
Derry, NH
www.precisiontoolanddie.net

Contractor Designs for Manufacturability


A service provider offers design, development, and contract manufacturing services to medical device OEMs and emerging life science companies. The company's engineering team designs products for manufacturability, serviceability, maintainability, efficiency, and cost-effectiveness. The company has experience in designing and manufacturing medical products such as handheld devices, point-of-care and bedside diagnostic devices, lab-on-a-chip technology, patient monitoring equipment, analytical tools, and minimally invasive surgical instruments. Adhering strictly to quality and regulatory standards and supply-chain controls, the company also provides full documentation and 510(k) submission assistance.
Inteprod LLC
Eagleville, PAwww.inteprod.com
North American Suppliers Directory: Find more product design companies.
Copyright ©2009 Medical Product Manufacturing News
Sign up for the QMED & MD+DI Daily newsletter.
You May Also Like
---