Flexibility, Specs Facilitate Successful Assembly Outsourcing
Flexibility, Specs Facilitate Successful Assembly Outsourcing
Originally Published MPMN March 2007
OUTSOURCING OUTLOOK: ASSEMBLY
Flexibility, Specs Facilitate Successful Assembly Outsourcing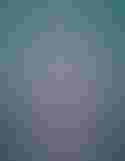 Robert F. Houghland, president, HPC Medx, Hanover, PA

There are many good reasons to outsource the assembly of medical devices. When you decide to do so watch out for these pitfalls:
Know that FDA requires a contract between the two companies that outlines their respective responsibilities, not just a purchase order.


Be sure to specify the format for lot numbering and how you account for lot numbers on the individual components incorporated into the final assembly in order to maintain traceability.


Be sure to specify tolerances for the final assembly. However, do not specify more precise tolerances for the assembly than are specified for each of the component parts.


Do not specify tight tolerances when less precision will suffice, e.g., imprint size and location versus machined metal components.


Avoid sole-source components whenever possible. Sole sources can dictate production scheduling.


Be open to suggestions for ease of assembly, such as the design for the assembly. Small changes can often reduce cost and expedite production.


Allow enough time, especially for new products. Premature marketing of a product is the leading cause of failure.


Be comfortable with the company you are dealing with. Open, honest dialogue between the two parties is the best assurance for success.
Flexible Assembly Capabilities Offered by Contractor
A contract manufacturer of medical devices offers a full range of services, including manual, semiautomated, and fully automatic assembly, as well as subassembly. Stamped, cast, machined, and fabricated sheet-metal parts and injection-molded, extruded, cast, and fabricated sheet-plastic parts are assembled into prototypes, sample devices for clinical testing, or final devices by a variety of techniques. Hot-melt and cyanoacrylate adhesives, ultrasonic welding, microspot welding, temperature and UV curing techniques, press fitting, snap fitting, and mechanical fastening are among the methods employed. Wire harnessing and automatic wire cutting and stripping also are capabilities. The flexible service provider has an in-house machine shop capable of building everything from simple fixtures to high-speed automatic assembly machines.
HPC MEDX, Hanover, PA
www.hpcmedx.com
IVD Die-Cutter Offers Automated and Manual Subassembly
Automated and manual subassembly services offered to manufacturers of in vitro diagnostic devices include the laminating and narrow slitting of microcellulose, absorbents, conjugates, and other sensitive IVD materials. End products are semifinished or finished cards and finished test strips. The company maintains a dry-room manufacturing environment that supports lamination of active membranes and papers at a controlled temperature and at humidity levels as low as 14% RH. In addition to assembly, the service provider performs tight-tolerance and high-speed rotary die-cutting, multilayer lamination, flatbed die-cutting, laser cutting, punch pressing, narrow-web slitting and converting, and flexographic printing for a variety of medical device as well as IVD applications. Design and materials assistance is available.
G&L Precision Die Cutting Inc., San Jose, CA
www.glprecision.com
Line Includes Surface-Mount Equipment
A contract medical device manufacturer has added surface-mount equipment to its expanding assembly line, enhancing its ability to produce circuit-board assemblies for both in-house finished-goods assembly and subassembly box builds. Company capabilities now include a full range of printed board assemblies that are manufactured with the assistance of software design teams consisting of staff employed by the customer and the contractor. Aiming to provide a comprehensive outsourcing service characterized by added value and minimal risk for the client, the manufacturer offers assembly competence in flexible and rigid PCBs; automated and manual through-hole technology; full-system integration; programmable and manual conformal coating; in-circuit, flying-probe, functional, and environmental testing; and cable and harness assembly. Its assemblies are WEEE and RoHS compliant.
Providence Enterprise Ltd., Shenzhen, China
www.providence.com.hk
Electrical and Mechanical Assembly Available from One Company
An FDA-registered and ISO 9001:2000–certified contract medical device manufacturer produces Class I, II, and III devices ranging from simple cables through printed-circuit-card assemblies to large-scale systems that incorporate many complex units. Its capabilities include electrical and mechanical assembly. Both manual through-hole and automated surface-mount techniques are applied with high precision in soldering components to printed wiring boards. The company can perform complete panel and chassis wiring and cable harness fabrication. Its assemblers are appropriately trained and certified for the type of projects they undertake, and fully equipped individual workstations help ensure optimum productivity. Finished products are reliability tested via MIL-STD burn-in methods.
Tricor Systems Inc., Elgin, IL
www.tricor-systems.com
Facility Equipped for Turnkey and Consignment PCB Assembly
A contract provider of electronic manufacturing services offers capabilities in PCB design and layout, fabrication, and assembly, as well as box build, repair, and testing, all in one facility. Boards can be processed in prototype or production quantities. Operating as a member of the client's project team, the company can take on PCB assembly tasks on a consignment basis or provide turnkey assembly. Assembly and related services include materials procurement, surface-mount or through-hole technology, mixed technologies, box-build assembly, and rework. The fully equipped assembly department includes installations for solder-paste inspection, microscopic inspection, reflow profiling, and electrostatic-discharge monitoring. PCBs and PCB assemblies are RoHS compliant.
Printed Circuits Corp., Norcross, GA
www.pcc-i.com
Expanded Operations Include Disposables Assembly
Twelve years ago, a company that had specialized in the manual assembly of cables and sensors expanded its operation by beginning to assemble medical disposable devices in a Class 10,000 clean area. This controlled environment has subsequently been enlarged to two rooms occupying a total of 300 m2 of floorspace. Most of the products manually assembled in the cleanroom are customer-specific. These include sampling lines for anesthesia-gas and CO2 measurement, spirometry tubes and kits, nasal sampling lines, exhaust lines, and suction tubes, among others. In addition to assemblies, the ISO 9001– and ISO 14001–certified company produces medical profile extrusions in a dedicated cleanroom facility.
A&G Ltd., Tallinn, Estonia
www.ag.ee
Copyright ©2007 Medical Product Manufacturing News
Sign up for the QMED & MD+DI Daily newsletter.
You May Also Like
---