Cleanroom Manufacturing and Assembly
Cleanroom Manufacturing and Assembly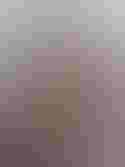 Lianne Coppinger, director of compliance and regulatory, Cogmedix, West Boylston, MA.
Medical device manufacturing takes precision and care, so it is important to be prudent when selecting a contract manufacturing partner. When evaluating prospective partners for cleanroom technology, OEMs should consider three important factors: the contractor's standards, flexibility, and ability to take the lead in the entire manufacturing process.

A candidate manufacturer must be compliant with the federal standard for airborne particulate cleanliness (FED-STD-209E) and ISO 14644, in addition to possessing the certifications required by the specific project. It should also have a comprehensive and compliant quality assurance (QA) system. Without meeting applicable standards and complying with QA systems, the contractor could compromise product quality. OEMs should look for manufacturing partners that encourage transparency through facility audits and inspections and that operate with the highest level of integrity.

While meeting all applicable standards, the prospective contract manufacturer should have systems in place to achieve flexibility without sacrificing quality or compliance. The ability to modify or expand the cleanroom depending on the needs of the project is essential for guaranteeing a beneficial partnership. For example, if an OEM currently manufactures a medical device in a cleanroom classified as ISO Class 8 but is rolling out a new product that must be manufactured in an ISO Class 7 cleanroom, the contracting partner must be able to adapt quickly to the new requirements. Because of the variety of cleanroom requirements and classifications, it is essential that a partner be able to adapt to changes during a project and readjust to developments in the OEM's long-term goals.

An increasing number of OEMs are deciding to outsource their entire manufacturing process to a single partner. It is advantageous to have one company manage the entire process--from prototype to final product--in order to streamline production and increase project efficiency. In addition, full turnkey fulfillment enables the contract manufacturer to gain a higher-level outlook on the manufacturing process, making it a better advisor, problem solver, and partner.


Cleanroom Operations Focus on Medical, Electronic Assembly


Focusing on medical and electronic assembly, a contract manufacturer operates two Class 100,000 cleanrooms with a combined size of 1700 sq ft that are equipped with SMT and through-hole wave-soldering equipment. With plans to double its cleanroom capability, the ISO 13485-certified company provides full-contract manufacturing services, including components procurement, product assembly, and export assistance. The FDA-registered contractor also manufactures both RoHs- and non-RoHs-compliant products.
Coastline International
San Diego
www.coastlineintl.com


Medical Device Contractor Offers Cleanroom Manufacturing Services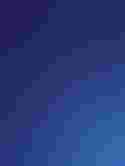 A healthcare contract manufacturer specializes in the cleanroom fabrication of drug-delivery devices, medical and diagnostic devices, and airway management products. Manufacturing tools in house, the service provider combines fast toolmaking with injection molding and automatic assembly. It also offers certified processes and full regulatory compliance in its controlled manufacturing environments. All cleanrooms comply with ISO 14644-1 Class 7 and Class 8 standards for particle control and EU GMP Annex 1 Class D standards for microbial control. The contractor can handle complex projects, combining technical and manufacturing expertise to take products from the concept and design stage to full-scale manufacturing.
Medisize
Hillegom, Netherlands
www.medisize.com


Vendor Specializes in Cleanroom
Injection Molding


Capable of small- to high-volume production of parts and components, a custom fabricator offers injection molding services in a Class 10,000 cleanroom that is compliant with ISO 14644-1 standards. The company performs a variety of processes in the cleanroom environment, including assembly, packaging, insert molding, secondary machining, ultrasonic welding, and hot-stamping. It also focuses on molding projects with a moderate to high degree of complexity, providing products within tolerances of ±0.0002 in. The contract manufacturer fabricates a range of products, including surgical devices, lab equipment, drug-delivery devices, and catheters. Using presses ranging from 28 to 400 tn, it manufactures products for cardiac surgery and care applications, neurovascular intervention, oncology, infusion therapy, interventional cardiology, pain management, gynecology, orthopedics, interventional radiology, and cardiac rhythm management.
Precision Tool & Die
Derry, NH
www.precisiontoolanddie.net


Manufacturer Provides Injection Molding, Welding, Assembly Services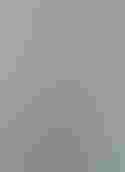 Specializing in the engineering of thermoplastic, silicone, magnesium, and nitinol products, a medical device contractor provides cleanroom manufacturing services, featuring in-house design, prototyping, tooling, and injection molding support. The company's manufacturing environment, certified to ISO 9001 and
ISO 13485 standards and compliant with QSR and FDA requirements, offers plastic injection molding, liquid-silicone injection molding, ultrasonic welding, assembly, packaging, moldmaking, and fine metal machining. It also offers value-added services, including logistics and supply-chain management. The service provider concentrates on vertically integrated contract manufacturing services, from small preproduction runs to large-scale full-production runs manufacturing millions of parts.
MediConcepts
Hong Kong
www.mediconcepts.com.hk


Service Provider Fabricates Class I and Class II Medical Devices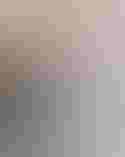 A full-service medical device fulfillment company and FDA-compliant medical device contract manufacturer offers a range of services for the fabrication of Class I devices, such as electronic thermometers, breast pumps, and surgical microscopes, and Class II medical products, such as ultrasound sensors, phototherapy units, endoscopes, and surgical drills and saws. Equipped with an ISO 14644-1 Class 8 cleanroom, the ISO 13485:2003-certified service provider complies with federal regulations and standards. In addition, it maintains a quality system that includes written cleanroom procedures outlining personnel training, records management, contamination prevention, required equipment, cleaning requirements, and monitoring systems.
Cogmedix
West Boylston, MA
www.cogmedix.net
Sign up for the QMED & MD+DI Daily newsletter.
You May Also Like
---