Wearables Bend Electronics Market Toward Flexible Circuits
Wearables Bend Electronics Market Toward Flexible Circuits
The trend toward sleeker, bendable wearable devices means flexible printed circuits are gaining a following.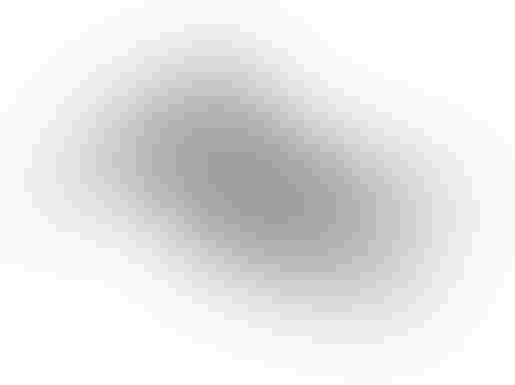 Frank Vinluan 
This printed sensor system from Molex integrates printed conductive and dielectric materials along with traditional components.
In many medical devices, the conventional printed circuit board is a perfectly logical electronics solution. Affixing electronic components to rigid FR-4 boards is a mature and established technology. But medical device designs are coming in smaller, sleeker shapes that can be worn by patients. Devices designed to bend and flex require electronics that do the same.
As wearables expand their footprint in the medical device space, two-dimensional electronic circuits are no longer ideal. Devices that have interconnected moving parts or sensors affixed to a patient call for flexible printed circuits. The global printed circuit market tops $60 billion, according to IPC—Association Connecting Electronics Industries. Though printed circuit boards (PCBs) comprise the vast majority of that market, Dave Becker, vice president of sales and marketing for Northfield, MN-based All Flex, said their flexible cousins are finding a place in a growing number of medical applications. 
"About 10% of the circuit market is flexible [circuits]," Becker said. "It's not a solution for everything. But there are lots of things that they're good solutions for." 
The ability of flexible circuits to bend and contort into different shapes allows them to fit into places where rigid printed circuit boards cannot. Thinner and lighter than PCBs, flexible circuits are favored in applications where size and weight are important considerations, such as implantable medical devices. Pacemakers, defibrillators, and cochlear implants are among the implantable devices that employ flexible circuits. Another application where a flexible circuit would offer advantages over PCBs is a catheter that incorporates electronics components inside the narrow tube.

All Flex can make flexible circuits longer than 40 feet. The Maxi-Flex, pictured, is used in applications such as catheters.
Flexible circuits are also found in external devices that are affixed to or worn by a patient, such as hearing aids and external defibrillators. Depending on the device, a PCB and a flex circuit can be used in the same assembly. Of the four to six printed circuits in an external defibrillator, for example, one might be a flexible circuit, Becker said. 
Mark Litecky, marketing manager, printed electronics, for Lisle, IL-based Molex, said that if traditional PCB meets the requirements of a medical device, the PCB will typically be the OEM's first choice, particularly from a cost perspective. But cost is not necessarily the main driver for electronics selections in devices where size and weight are key. These requirements are especially important in wearables, where patient comfort is a design consideration, Litecky said. Devices that continuously monitor a patient in a hospital, for example, may require a patch that can be worn on the patient's chest. As monitoring capabilities extend beyond clinical settings, OEMs are looking to make products that patients can wear sleeping, exercising, even bathing. These requirements may call for electronics used in single-use, disposable products. 
Even if the OEM has concluded that the design requires a flexible circuit, the solution could be one of several options: single-sided, double-sided, multiple layers, or perhaps a rigid-flex circuit—a hybrid solution that includes both rigid and flexible substrates together in a single structure that offers features of both a PCB and a flexible circuit. Becker said the best way for an OEM to control electronics expenses is to start talking with the supplier early in the design process to begin the back and forth discussions that determine which circuit solution is appropriate for the device. 
In some cases, an OEM will present All Flex with a design that challenges the capabilities of flexible circuit technology. While flex circuits are indeed flexible, Becker says that sometimes the medical device design puts the circuits at right angles that put stress on the circuit traces that allow electricity to flow between components—stress that can lead to trace fractures. Such problems can usually be addressed through redesign work.
When an OEM presents a medical device design that goes beyond the capabilities of existing technology, Litecky said Molex takes those requirements into account during its feasibility study of the OEM's design in order to determine what can and can't be accomplished. If the OEM asks for a technological capability that is on the horizon, Molex will stay in touch with the company to see if it can supply what the medical device maker needs at a later point.  
When designing next-generation devices, OEMs may approach their products with older electronics capabilities in mind. Litecky urges medical device makers to be open to new developments in electronic circuits. OEMs may make the mistake of seeking a slightly different version of a technology they've used before rather than considering a completely new approach that might work better. To find the best solution, Litecky said it's important for the supplier to broadly understand what the company wants to achieve with the device.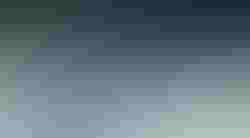 A catheter containing All Flex's Maxi-Flex flexible circuit is inserted through an artery in the leg and advanced toward the heart.
Molex asks OEMs to provide comprehensive details about the functional requirements for the device, including the electrical, environmental, and regulatory requirements. 
More than understanding these requirements, Litecky said he tries to understand details about how the device will be used in a clinical setting. This broader understanding can head off any problems later on. For example, Litecky recalled an instance where Molex was told a product would be disposable, only to later learn that the OEM wanted the device to be able to go through a washer and dryer—raising questions about what the OEM considered disposable. 
Litecky says that as medical device makers develop more wearable products, it's important that OEMs and electronics suppliers are on the same page. The requirements for a device worn by a patient in bed are different than those of a device worn by someone who is up and around. Those use scenarios are important considerations for selecting electronic circuits for medical devices.
"The only way you're going to make those decisions is knowing how it's going to be used in its normal life," Litecky said. 
Frank Vinluan is a frequent contributor to MD+DI. Reach him at [email protected]. 
[Images courtesy of MOLEX and ALL FLEX]
Sign up for the QMED & MD+DI Daily newsletter.
You May Also Like
---