Outsourcing Outlook on Disposables 15558
Outsourcing Outlook on Disposables
Originally Published MPMN July/August 2007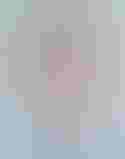 Marc Goemans, director of marketing and sales, Medisize, Hillegom, The Netherlands.
Medical disposables are often considered the low-cost parts of the product; however, specific expertise is required to develop and manufacture them. A high-quality medical polymer component demands manufacturing within strict tolerances, multifaceted engineering, and specialized facilities that include accredited cleanrooms and associated GMP. It is important to consider the disposable as an integral element of your product. Creating an idea is one thing, but choosing the right materials, selecting the most appropriate production method, and specifying assembly and packaging are quite different matters.
Some points to take into account when outsourcing the development and manufacturing of medical disposables include the following:
Involve your contract manufacturer at an early stage of the industrial design of your new product. This helps to ensure that you achieve precisely what you set out to do.

Design and manufacturing are different processes. Specify the essential criteria for design, which will save time and money in production.

The complexity of the process requires good planning. Allow adequate time in your schedule for every step. Selecting and purchasing suitable equipment and validation of the process are time-consuming procedures.

When selecting a contract manufacturer, choose a company that can offer customized solutions. Consider the supply arrangement as a dedicated partnership. This adds more value in the long run than simply considering prices.
Company Offers Design, Development, and Manufacturing Services
A firm specializes in developing and manufacturing medical and biotech products. With a proven methodology that offers a complete range of regulation-compliant design, development, and manufacturing services, the company will assemble a team of engineers, designers, and manufacturing professionals for each project. Products range from disposables to complex analytical instrumentation. The company is ISO 13485 and 9001 certified.
BC Tech, Santa Cruz, CA
www.bctech.com

Manufacturer Offers Injection-Molded Components
A high-tech manufacturer of precision micro, small, and lead-frame injection-molded plastic components uses processes developed from a proprietary technology. The company specializes in complex, precise injection-molded thermoplastic parts that require detail in any volume. Components can be produced in sizes ranging from 0.005 to 3 in., with tolerances to 0.00004 in.
Accumold, Ankeny, IA
www.accu-mold.com

Outsource Manufacturing Provided for Single-Use Devices
A company offers outsource manufacturing services for sterile single-use medical devices. Services range from product design and development to complex device assembly to warehousing and fulfillment. Facilities feature Class 100,000 and Class 10,000 cleanrooms, injection molding machines with tonnage capacity ranging from 22 to 660 tn, automated assembly and packaging equipment, technology and development centers, and controlled manufacturing environments.
Avail Medical Products, Fort Worth, TX
www.availmed.com

Product Design Firm Develops Disposable Medical Devices
An international product design and development firm preserves design intent and minimizes risk. User research and a thorough discovery process enable the team to create safe, effective products that meet the business needs of clients and the requirements of the end-users. Real-world devices that the firm has created include a cervical diagnosis cell collector, an eyedrop delivery system, birth control pill dispenser, diabetes management lancing device, single-use salvia-based test kit, insulin inhaler, and a disposable dental oral management device.
Radius Product Development, Clinton, MA
www.radiuspd.com

Insert Molding Services Offered
A company performs insert molding of medical devices and components in a Class 100,000 cleanroom using rotary table presses with book molds. This type of system eliminates damage to costly inserts by ensuring that the mold is properly closed and inserts secured before high tonnage is applied, according to the company. It also enables parts to be molded that otherwise would require assembly gluing or press fitting. A multistation table gives access from several positions for related operations to take place during the production cycle, reducing the handling and moving of parts to various locations. Prototypes, small and large production quantities, and R&D samples are all suitable applications for this system.
Aberdeen Technologies Inc., Carol Stream, IL
www.aberdeentech.com

Contract Manufacturer Specializes in Disposable Devices
A full-service contract manufacturer specializes in custom-made disposable devices. The company offers custom-made drug-delivery devices, infusion technology, surgical and wound-care devices, and radioactive applications. Capabilities include development, injection molding, two-shot molding, insert molding, silicon molding, blow and stretch-blow molding, assembly, welding, packaging, and sterilization.
Medisize, Hillegom, The Netherlands
www.medisize.com
Copyright ©2007 Medical Product Manufacturing News
Sign up for the QMED & MD+DI Daily newsletter.
You May Also Like
---