Why Outsourcing Your Product Development Makes Sense
Why Outsourcing Your Product Development Makes Sense
Here's an example of how a startup is pursuing an outsourced product development strategy and reaping benefits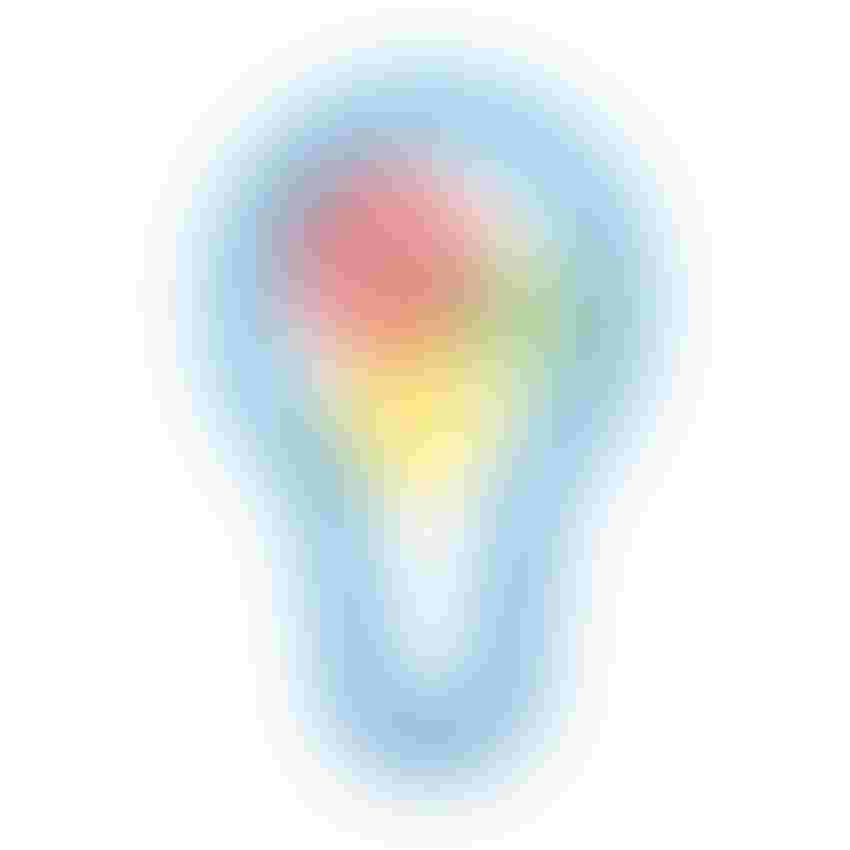 Earlier this year, Paul LaViolette, managing partner and chief operating officer of SV Life Sciences Advisers, a prominent life sciences venture capital company declared that contract product development would be a big outsourcing trend over the next 10 years.
Phil Deschamps, CEO of neuromodulation firm Helius Medical Technologies, knows first hand the benefits of going that route. For the past two years, the startup company has been working with product development firm Ximedica - which provides both design, engineering expertise and small-scale manufacturing capability - to bring the company's product to market.
Helius Medical is hoping to commercialize its Portable Neuromodulation Stimulator (PoNS) device to deliver neurostimulation to the tongue for patients with balance disorder who have suffered mild to moderate traumatic brain injury.
In an interview, Deschamps explained why he chose to go the contract product development route.
"The basis of the model is that I can bring on a variable cost basis expertise that allow me to focus on my core expertise - commercial development," he said.
Here are some things to consider and benefits that may be reaped if companies decide to develop a product using an outsourced model. 
No need to build expensive engineering expertise in house
As a startup, managing capital efficiently is a prime necessity. Doing product development in house necessarily means you have to hire, train and pay engineers, who are highly skilled individuals. What if you could tap into that expertise on an as-needed basis?
For example, Helius Medical employs just three full-time employees but has a roster of 36 full-time equivalents.
"It allows me to have a full cohort of expertise at a deployment level that I can afford and that's appropriate for the time frame of the company that I am managing," Deschamps explained. "It allows me much more flexibility to phase that expertise in and out in real time as I reach the different milestones of the development of my company."Do Small-Scale Manufacturing
Ximedica, the contract development firm that Helius is working with, is unique in the way the company also has the capacity to manufacture Helius Medcal Technologies' product on a small scale, for instance when needed for clinical trials and early launch. 
In fact that was one of the reasons Helius Medical selected Ximedica as a contract development partner. The other two companies also had design expertise and promised to work with contract manufacturers when it came time for production, but in the end Deschamps chose to have an integrated partner who could do both product development and small-scale manufacturing.
He expects when the time comes for large-scale production a few years down the road, the transition would be seamless. 
"They will assist us in identifying scale manufacturers and doing the technology transfer of the manufacturng process either to our own company, should we decide to do it on our own, or do tech transfer to a potential acquirer, or to a potential scale manufacturer," Deschamps said.
Maintain Control of Intellectual Property
There are certain product development firms that will want access to some intellectual property, something that not only startups working with the firm but also potential acquirers view with suspicion.

When choosing a product development, it is important to understand clearly who will own the IP. For Ximedica, the answer is clear: always the client, said Jeff Wallace, program manager at Ximedica.
"Some of the other design firms or engineering firms tend to may be grab on to some of the IP that's either on the periphery or what not, but since the inception Ximedica, the core principle was that the client owns everything," Wallace said. "It puts a level of trust there. We are not going to compete with our client."
The contract between Helius Medical and Ximedica is ongoing and indefinite for the time being. 
Both Wallace and Deschamps will be presenting their experiences in a case study entitled "From Drawing Board-to-Market in Short Order" at a conference in Minneapolis hosted by LifeScience Alley and MD&M Minneapolis on Nov. 4.
Arundhati Parmar is senior editor at MD+DI. Reach her at [email protected] and on Twitter @aparmarbb
[Photo Credit: iStockphoto.com user  Milena_Vuckovic]
To learn about medical device industry trends, visit the Lifescience Alley and MD&M Minneapolis conference, Nov. 4 and 5 at the Minneapolis Convention Center. 
Sign up for the QMED & MD+DI Daily newsletter.
You May Also Like
---