Which Medical Device Company Is the Best to Work For?
Which Medical Device Company Is the Best to Work For?
A sense of mission and great work-life balance are but some of the commonalities among medtech's best employers.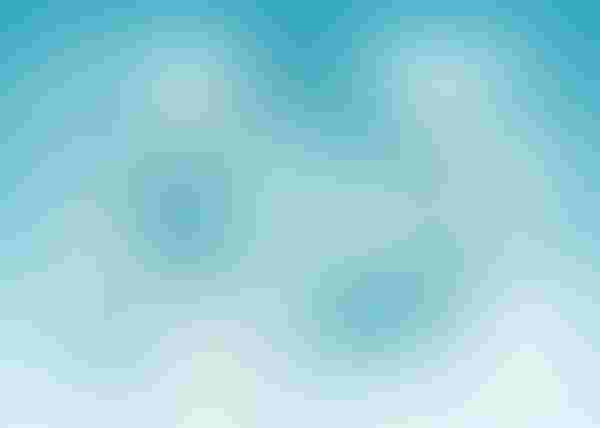 [Updated on March 8, 2016]
The medical device industry can be a rewarding field to work in for engineers, who can command salaries averaging in the six-figure range while creating products designed to save or enhance lives. Job security is relatively good, while the average number of hours worked per week--45 including to MD+DI's most recent salary survey--is just below the national average of 46.7.
Still, many medical device engineers feel unfairly compensated.
On the other hand, the industry is facing challenges including unprecedented cost pressures and consolidation that have resulted in significant layoffs in recent years. Last year, a full third of medical device employees were considering looking for a new job while 12.4% were actively looking, according to the aforementioned survey.  
Still, the majority of medical device companies had a great 2015, and many medical device firms are continued to expand their employee rosters, including big firms like Medtronic and Stryker.
With so many opportunities, it can be hard to narrow down your options. That is why Qmed has done the research, combing through feedback from our readers as well as employees by looking through a variety of sites including indeed.com, Glassdoor.com and Fortune Magazine.
Here are medical device companies that stood above the rest when it came to being great places to work:
1. Stryker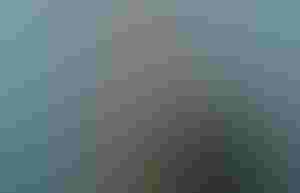 At the beginning of March, Fortune again named Stryker as one of the 100 Best Companies to Work For in its 19th annual survey of U.S. employers. It was the sixth consecutive year that Stryker was awarded the distinction.
The Kalamazoo, MI-based company has won a string of similar awards. Last year, it won an Employees' Choice Award - Best Places to Work on Glassdoor and was named as a "Great Workplace" by Gallup.
Interestingly, the volume of people praising its work-life balance is roughly the same as the number of people complaining about it. In fact, the most common complaint about the company is that it demands that employees work long hours.  While 67 reviews not the importance of work/life balance for Stryker managers, 54 reviews complain of the difficulty of achieving work-life balance and the need to work long hours.
Still, the company scores well on Glassdoor though, with 91% of employees stating they approve of its CEO Kevin Lobo (pictured) and 78% stating they would recommend the company to friends.
Its overall rankings on Glassdoor have improved from 3.5/5 in July 2014 to a present ranking of 3.9/5.
Glass Door Ranking 3.9
2. Johnson & Johnson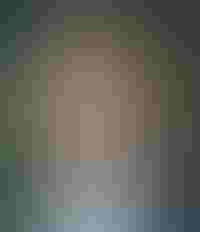 J&J has long scored well in terms of being a good employer but, in 2016, it is apparent that the company's medical device division continues to struggle. Early in the year, the company announced that it planned on laying off about 3000 workers in its medtech division--about 6% of its medical device jobs.
The medical device segment of Johnson & Johnson produces a range of products that treat everything from orthopedics to peripheral vascular and obstructive diseases. Outside of work, J&J supports employees who volunteer their time and talents to local and global communities." "From a Medical Sales perspective, J&J reps are the most sought after sales professionals because of the training we receive," explains a sales representative on Glassdoor.com.
A Qmed reader in 2014 cited J&J's 72-year-old company credo as setting a standard that few companies can compete with. "The work is extremely challenging. There are ample opportunities for professional development and career advancement. The benefits package is first rate, and the pay scales are world-class. With offices and plants literally around the world, the opportunities are everywhere. ... My only regret is that I didn't hook up with JNJ earlier in my career."
The company's CEO Alex Gorsky is pictured at the right.
Glassdoor Ranking: 3.9/5
3. Medtronic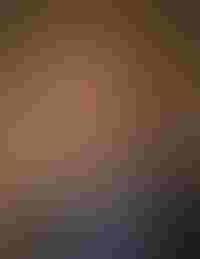 Medtronic is the world's largest stand-alone medical technology company, with more than 10,000 employees internationally. As in the case of Johnson & Johnson, there is a time-honored corporate credo--the 55-year-old Medtronic Mission. Qmed readers praised the mission for giving meaning to their jobs in a way that promotes human welfare above all other goals. "A lot of opportunities for personal development and career advancement. Friendly workplace," said one reader. The company also boasts that its "therapies improve the lives of more than 2 people every second." On Glassdoor, 77% of the company's employees would recommend the company to a friend.
The company's CEO Omar Ishrak handily topped a Qmed poll asking our readers to select the top medical device CEO. He was also commended as the 2016 Executive of the Year in the Twin Cities, the Minneapolis/St. Paul Business Journal. 93% of employees on Glassdoor approve of Ishrak (pictured). Ishrak retired in 2020.
Glassdoor Ranking: 3.7/5
4. Abbott Laboratories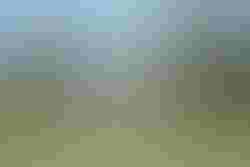 Though Abbott Laboratories is also known for its pharmaceuticals, it has a substantial medical device segment, which makes everything from diagnostic instruments to eye care products and vascular devices (being an innovator in the realm of bioresorbable vascular scaffolds). Although the company has been restructuring its medical device segment in recent years, the company still scores well on Glassdoor. One employee laments the number of reorganizations and layoffs but also says that high performers get rewarded at the company. In addition, many employees praise its benefits while 80% approve of its CEO Miles White*. 73% would recommend the company to a friend.
White retired in 2020.
"Abbott was a great company to work for with a great work environment and challenging goals," notes a former employee on Indeed.com.
Glassdoor Ranking: 3.6/5
5. GE Healthcare
GE Healthcare has decent marks on Glassdoor, but its numbers have skidded in the past year from 3.7 to 3.5. At present, 71% of its employees would recommend the company to friends while 86% approve of GE Healthcare's, John L. Flannery.  
In total, 99 employees praise the work/life balance offered by the company while 89 faulted the company for overworking them. In the "pros" column, several employees note that their employer lets them work at home. In addition, some employees faulted the company's bureaucratic style of management.  
While the company has had some layoffs in recent years, it will be hiring in the United States as it decides to relocate its healthcare headquarters to Chicago from Little Chalfont, United Kingdom. The Boston Globe noted last month that the company is also establishing a new life sciences facility in Marlborough, MA.
The company also scores well in terms of diversity. The company was ranked No. 8 in diversity by MBA Magazine's 2015 rankings for 50 Out Front Companies with a focus on diversity leadership. With a revenue of more than $18 billion a year and upwards of 50,000 employees around the world, the award-winning company has plenty of opportunities for its workers.
Glassdoor Ranking: 3.5/5
7. Arthrex
While Arthrex is a substantially smaller player than the rest of the companies on this list, it certainly scores well in terms of its work environment. It was pegged at #62 in Fortune's list of the 100 Best Companies to Work For. The company offers its employees free catered lunch and on-site medical care. In addition, it also provides an annual profit sharing bonus. A full 93% of Glassdoor users approve of the company's CEO, Reinhold D. Schmieding (pictured).
Glassdoor Ranking: 3.3/5
 
8. W.L. Gore & Associates
The Gore Medical family of products includes vascular grafts, endovascular and interventional devices, and surgical meshes. The company is privately owned and has annual sales of more than $3 million. A former employee described the company on Glassdoor.com as  "an excellent corporate culture of teamwork and innovation." The company's Glassdoor reviews have fallen from an average of 3.5 to 3.2 in the past year.
Glassdoor Ranking: 3.2/5
9. St. Jude Medical
St. Jude Medical* is global medical technology leader focused on six key treatment areas: heart failure, arrhythmias, vascular disease, structural heart, chronic pain, and neurological diseases. With an annual revenue in excess of $5.6 billion and products sold in more than 100 countries, the company is expanding internationally.
Several of its employees on Glassdoor praised the company's benefits while who were more critical expressed frustration with the firm's upper management.
The Minnesota-based company has had one of the best-performing stocks of 2015, and the fact that St. Jude is promoting from within to replace the outgoing CEO suggests the board feels the company is on the right track. The company's Glassdoor ranking has improved from 2.9 last year to 3.1 today.
Abbott acquired St. Jude Medial in January 2017.
Glassdoor Ranking: 3.1/5

[Image courtesy of geralt on Pixabay]Like what you're reading? Subscribe to our daily e-newsletter.
Sign up for the QMED & MD+DI Daily newsletter.
You May Also Like
---