What Every Medtech CEO Should Understand About Public Communication
What Every Medtech CEO Should Understand About Public Communication
When it comes to getting the word out about your medtech company, stick with tried and true methods.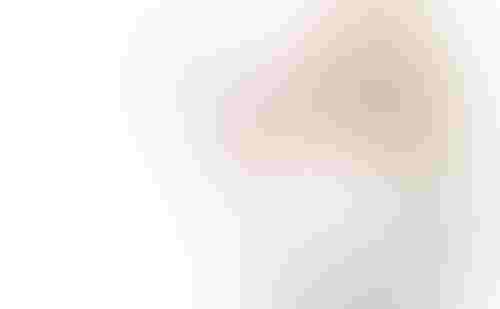 When it comes to getting the word out about your medtech company, stick with tried and true methods.

By Sarah Sherwood
I talk a lot about how communicating publically has changed. But what the new guard is doing to speak on your behalf is not necessarily better. The old ideas of working with a handful of reporters to help tell a story has worked for years, and the practice, as a result, has helped clients access their customers in an exciting way. The secret to a successful program that yields the results medtech companies want today involves a combination of exercising old and new habits in communications, keeping in mind that some of the new methods aren't working at all.
Don't Abandon Traditional Media Relations
Social media or "digital public relations" is all the rage in communications, and too often it becomes a substitute for traditional media coverage—coverage that is (and should be) tough to achieve. Some publicists have abandoned traditional media relations completely. Having had such a poor record of actually attaining media coverage for their clients, they reach, conveniently, for social media and call it a day. With many digital tools, there is no third party, no journalist to actually fact check and talk to others, and therefore there is very little credibility to your placement. This shortcut to visibility has to be carefully placed. Without credible material, reputation can suffer, and so can sales.
Value What Has Worked for Years
The original idea behind traditional public relations—that a thinking third party would write about you, your product, or your service—has had a history of influence, because journalists are so good at evaluating that product and service. Many agencies, however, have contributed to damaging the industry by not paying attention to critical relationships with reporters, exaggerating benefits, not knowing the reporter they are working with, and moving forward with boring campaigns. Ironically, many agencies have damaged their own reputations as a result. When I entered graduate school at American University almost 20 years ago, we were warned that the industry must start paying attention to relationships with journalists, giving them the respect they deserve, and working more closely with them to tell the story.
Know the Differences Between Communications Functions
Publishing relevant content over appropriate social media channels is another important tool. But it is not journalism. We can "report" on our own product or service, but we must keep in mind that this is a marketing function. Both controlled and uncontrolled communication, in tandem, can create a strong campaign.

Each campaign deserves and requires a strong level of commitment, understanding that those who speak on your behalf are part of a senior level function in your organization, involving a process that takes time and respects the differences between marketing and media relations.

Those who have a proven record understand that this is the relationship business, with reporters as important as consumers.

Sarah Sherwood has been practicing public relations for 25 years, working with scientists at international agencies, university medical centers, and in government. Hear her speak at BIOMEDevice San Jose on the topic of medtech communications in 2015 Thursday, December 4, 2014, at the Center Stage.
[image courtesy of STOCKIMAGES/FREEDIGITALPHOTOS.NET] 
Sign up for the QMED & MD+DI Daily newsletter.
You May Also Like
---