Medtech Job Market Continues on the Upswing
Medtech Job Market Continues on the Upswing
Medtech recruiters say employees gained the upper hand this year as demand for good candidates outstripped supply in the medical device and diagnostic industry. But what will 2015 bring?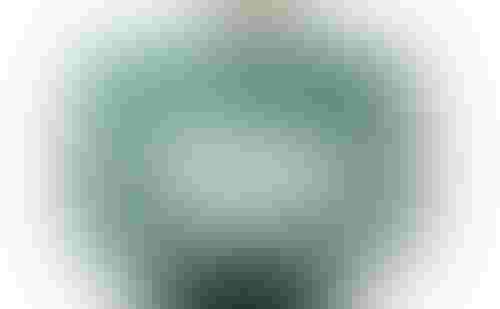 Happy days are here again for medtech employees. It seems the tight job market that plagued the industry in the years following the Great Recession has finally loosened up, giving way to higher salaries, new perks, and more opportunity for workers in the medical device and diagnostic industry.
The shift started last year and appears to have held strong in 2014.
"Hiring continues in full force. We are turning down more positions now than ever before," says Brian Cole, managing partner and leader of the medical device practice at Dallas-based recruitment firm Kaye/Bassman International.
More Jobs Than Candidates
The overall unemployment rate in the United States in early November was 5.8%, but Paula Rutledge, president of Orlando, FL-based recruitment firm Legacy MEDsearch, says it's much lower in the medtech industry.
"In the medical device sector, if you look at people over the age of 25 who have a college degree, the rate is 3.1%, which is virtual full employment," she says. "People have more jobs than we have good people in the senior ranks."
Rutledge reports receiving multiple job offers for well-qualified candidates and says she's seeing more counteroffers than ever before.
"Companies are really starting to woo the right people—and 'woo' is a word I haven't used in years," she adds.
Some of what recruiters are seeing was also reflected in MD+DI's 2014 Salary Survey results. Median total compensation held steady over 2013, at $130,000, but the median salary ticked up nearly 5%, to $110,000. (Editor's note: 2013 and 2014 Salary Survey data were not based on identical survey samples.)
"We expect that companies will continue to get more aggressive with compensation as positions continue to remain open," Cole says.
What's more, the rising compensation tide could float all employees' boats, not just those looking for a new job. One respondent to our salary survey reported a 2% across-the-board raise for all employees at their company.
Rutledge says her firm is sending salary data out to corporate clients to encourage them to make sure they're keeping up with increasing compensation levels industry wide.
"I tell them, 'You can pay me a fee to replace this person when they quit, or you can right-size salaries now," she says.
Perking Up
Many of this year's Salary Survey respondents reported footing a higher bill for their health insurance, but several also cited perks like higher bonuses and increased 401(k) match by employers.
"We have seen a small uptick in sign-on bonuses and expect to see more in 2015 as companies continue to fill positions," Cole says.
Rutledge notes an increase in retention packages intended to strengthen employees' resolve to resist enticements by other employers.
"We do a lot of startups, and a lot of them are now offering both cash compensation and deeper equity compensation," she says. "We're also seeing things like a three-year rolling compensation stay package, where if you stay 12 months, depending on your level, you get x amount. After two years, you get a little bit more, and three years, even more."
Companies are also offering more so-called soft perks, like more vacation time and flexible work arrangements. Rutledge cites a female employee she recently placed at a spine company in the New York City area whose offer letter promised she could work from home two days per week.
"Part of that is Millennials coming into their own in the marketplace and demanding more work-life balance," she says.
Hot Spots
While recruiters say the medtech job market has taken a favorable turn for most employees, regulatory affairs and quality assurance professionals have it especially good.
"Regulatory and quality are seeing big ticks in their salary ranges and also in demand," Rutledge says.
But that trend may not hold for long.
"It will ease some as the FDA appears to be less aggressive," Cole adds.
He says there's also strong demand for R&D and marketing professionals.
"The only area where we see that could be declining is sales at the mid to lower level," he says.
The wildcard seems to be manufacturing jobs.
"We're still seeing how that's playing out," Rutledge says. "I'm seeing a lot of near offshoring, offshoring, and contract work for basic design, and it's unclear how that's going to affect overall hiring."
In terms of location, she says Boston is especially hot, and Cole adds that San Francisco is heating up as well.
"The Bay Area continues to improve as startups are getting funded again," he says.
New York, New Jersey, and Chicago are also good bets for medtech job seekers, and Rutledge says the Pacific Northwest—home to imaging companies including Siemens and Philips—is starting to recover from its recent hiring slump.

The Midwest, on the other hand, isn't faring so well.
"Minnesota has not been as strong as in years past," Cole says.
Rutledge says Minneapolis continues to suffer from consolidation dating as far back as Boston Scientific's 2006 acquisition of Guidant, and Cole says deals like the pending Medtronic-Covidien merger are likely to further stifle the medtech job market there.
Consolidation is also likely to slow hiring in the orthopedic capital of the world.
"Warsaw, [IN,] has slowed significantly and will likely see a huge negative impact as Zimmer [and] Biomet merge," Cole says.
Consolidation Implications
The medtech megamerger trend that emerged this year is expected to continue into 2015, and it's unclear how that might affect industry employment and salaries.
"The first and second quarter of 2015 will be interesting as we see the results of the consolidations," Cole says. "We believe that the effects on employment will be short-term, as there are not enough experienced professionals to fill demand."
Rutledge is similarly optimistic. She says mergers typically do result in at least some job losses but adds that, on the upside, companies sometimes offer lucrative stay packages to valued employees who agree not to jump ship before the transition is complete.
Even if some employees do get jettisoned, it likely won't take them long to land elsewhere.
"For every Medtronic and Covidien, we have a 40-person startup with great IP that needs just as many or more talented people," Rutledge says.
Jamie Hartford is MD+DI's managing editor. Reach her at [email protected].
 [image courtesy of BASKETMAN/FREEDIGITALPHOTOS.NET]
Sign up for the QMED & MD+DI Daily newsletter.
You May Also Like
---