Edwards CEO: TAVR is a $5 Billion-Plus Opportunity
Edwards CEO: TAVR is a $5 Billion-Plus Opportunity
Having beaten all sales and profit expectations in the first quarter, Michael Mussallem says Edwards is poised to do even better.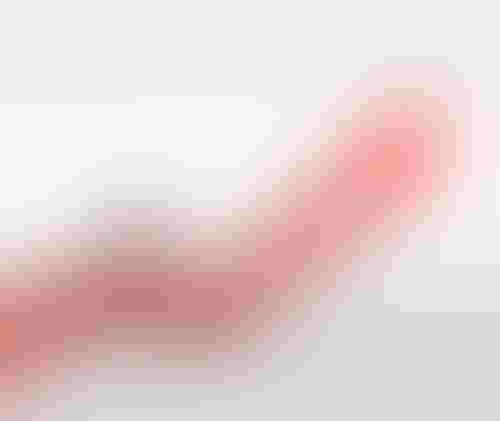 Having beaten all sales and profit expectations in the first quarter, Michael Mussallem says Edwards is poised to do even better. 
Arundhati Parmar
For Edwards Lifesciences, the TAVR or transcatheter aortic valve replacement market is a goose with seemingly an unlimited supply of golden eggs.
Quarter after quarter the Irvine, California company reports better-than-expected transcatheter heart valve sales wowing analysts. This past quarter ended March 31 was no different, with Edwards reporting transcatheter heart valve sales of  $367.8 million, a 37% jump compared with the first quarter last year when it garnered $366.1 million. Overall, the company reported sales of $697.3 million in the first quarter, up from $590.3 million in the same period in 2015. Profits jumped to $143 million, or, 67 cents per diluted share up from $130 million, or, 57 cents per share in the comparable year-ago period. More than one analyst described the results as "stellar." 
All of this begs the question how big could the opportunity be in TAVR and why should investors, who have so far not bought the company's stock get in and buy at a high price. The stock is already up 40% in the year, pointed out Larry Biegelsen, an analyst with Wells Fargo.
Stay on top of medtech trends and attend the MD&M East conference at the Jacob Javits Convention Center in New York, June 14-16
Here's how Mike Mussallem, the CEO of Edwards, responded, according to a webcast of the call with analysts. 
"We've indicated ... that we think that the transcatheter aortic valve market, first and foremost, is more than a $5 billion opportunity once you get out to just a few years from where we are right now. We think that there's more and more evidence to believe that, that is real, and we are on a pathway to, we think, clearly get intermediate risk before the end of this year and years out we would like to think that we are going to be successful with our low risk trial.
The intermediate risk is a reference to FDA granting an expanded label indication that will allow patients who are deemed not as high a risk for open surgery as others also be eligible for TAVR procedures. Previously, executives were expecting that approval to come by the end of the year. Now, Mussallem noted that the launch of Sapien 3 -- Edwards' most advanced TAVR valve  -- with the new indication would occur in October given the strong clinical results Edwards presented at the recently-concluded meeting of the American College of Cardiology in Chicago.
Mussallem added that for several years " there's been an underestimation of the number of people who don't have their aortic stenosis treated. Those people will continue to come off the sidelines as you have a really effective and safe procedure...."
Edwards' chief executive also explained that the market has been growing overall and the success of the company has been tied to that, as opposed to stealing share away from Edwards' sole competitor in the U.S. market -- Medtronic, which makes the CoreValve line of transcatheter aortic valves. 
Even overseas, demand is not letting up. Sean Lanvin, an analyst with BTIG, explained in a research note how Edwards went through its overseas inventory and had to tap into the more expensive, U.S. inventory -- because of the stronger dollar -- to meet demand. In the quarter, international TAVR sales were $151.4 million, up from $137.7 million in the same, year-ago period. 
As Lanvin noted, to Edwards TAVR is a gift that keeps on giving. 
Arundhati Parmar is senior editor at MD+DI. Reach her at [email protected]  and on Twitter @aparmarbb
Sign up for the QMED & MD+DI Daily newsletter.
You May Also Like
---