5 Bold Predictions For Medtech in 2016
5 Bold Predictions For Medtech in 2016
Experts make bold predictions that will reshape the U.S. medtech and healthcare landscape in 2016.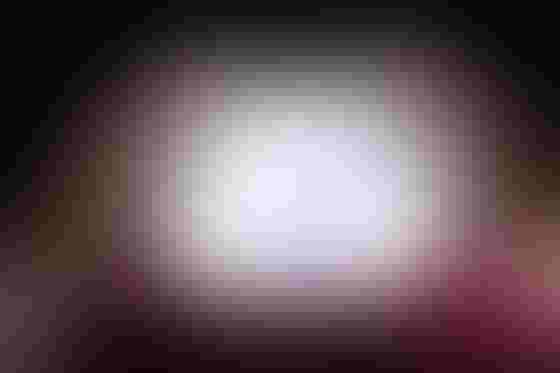 The times they are a changin'.
2016 will be the first year that hospitals in 67 geographic areas of the country will begin to be paid a lump sum amount for hip and knee replacements as part of a five-year test of a new payment model from Centers for Medicare and Medicaid Services. That will likely have an impact on how orthopedic implants are priced.
2016 could also be the year that the device tax may be suspended for two years.
What other changes could the medtech industry see in the new year? MD+DI asked experts, read closely the end-of-year reports from analysts and consultants and came up with these five predictions.
Large Medtechs Will Look to Buy Wearables Startups
There has been a lot of talk about wearables being hot and exciting but some doctors are unimpressed - some even derided wearables such as Fitbit as things that solve the December, gift-giving problem.
But clinical wearables or medical wearables that either are or aim to be blessed by the FDA are a different breed of wearables altogether that help in clinical decision support or to diagnose problems, through closely monitoring and gathering data. Some even deliver a therapeutic effect.
As a result as large medtechs that aim to play in the continuum of care and become experts in population health management, will begin to be attracted to the capabilities of wearable health startups.
Some "cardiac and big patient monitoring companie"s will embark on a "buying spree of early stage companies companies developing clinical grade wearables," predicted Reenita Das, partner and vice president of Transformational Health at Frost & Sullivan, in a webcast on Dec. 10. 
These devices "are more sophisticated in terms of their sensing mechanism, in terms of the analytics and brains that are behind the device and therefore more actionable and valuable to the consumer ... in allowing care to be performed not just in the hospital or home ... and be able to track conditions as they progress and provide alerts that are both timely and allow adequate support," said Venkat Rajan, global director of Visionary Healthcare at Frost & Sullivan on the webcast.
Some examples of these next generation clinical wearables are Leaf Healthcare, which makes the Leaf sensor that is placed on the chest of a hospital patient that tracks how long it has been since the patient has been turned over and alerts healthcare staff through a dashboard that its time to turn them over. This is especially valuable to hospitals eager to stem the occurrence and the associated cost of treating pressure ulcers.
Another startup is Chrono Therapeutics which creates a wearable device that release nicotine timed to an individual's cravings. 
More Consolidation To Occur in Spine
Joanne Wuensch, an analyst with BMO Capital Markets predicts that the spine market will undergo consolidation in 2016 given that in the U.S. alone there are 13 publicly traded companies. 
Here is a breakdown of those companies and the market share each has, according to BMO Capital Markets and company reports: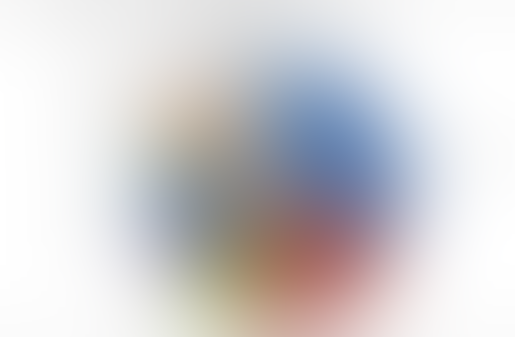 Each of these companies have proficiencies but also gaps in their portfolio that may drive the consolidation.
"Once a high-flying market, delivering growth in the double digits, [spine] now is a stable market with volumes up mid- to high-single digits, offset by pricing down by low to mid-single digits," Wuensch wrote in her 2016 Outlook report for medtech.
Lab Developed Tests Will Be Regulated
That FDA will regulated laboratory developed tests (LDTs) is probably the least bold prediction for 2016. In November, the agency released a report showing 20 examples of LDTs having harmed or had the potential to harm patients. In vitro diagnostics (IVDs) are regulated by FDA while, LDTs, which are IVDs designed, made, and used in a single lab, are held to the Clinical Laboratory Improvement Amendments of 1988 (CLIA) standards, overseen by CMS.
But "CMS ... seems solidly behind the FDA proposal" said Bradley Thompson, member of the law firm Epstein Becker & Green who practices in the firm's healthcare and life sciences practice. Thompson called this development significant.
While not part of the FDA report, the missteps at promising diagnostics startup Theranos outlined by a scathing Wall Street Journal has also brought to light the need for LDTs to be regulated. 
Retail Healthcare Will Go Mainstream
Despite the grand hiccups at Theranos, which seems to have stumbled in its efforts to provide comprehensive and accurate blood work based on finger prick testing at places like Wal-Green, the march of retail healthcare will continue unabated in 2016. 
Frost & Sullivan predicts a 35% expansion of in-store clinic footprint next year. In Arizona for instance, Safeway now offers lab testing to consumers through Sonora Quest Laboratories, a joint venture between Banner Health and Quest Diagnostics, at two of its locations.
Rite Aid became the first. U.S. retail pharmacy to offer genetic testing to consumers. Also this year, CVS Health bought Target's pharmacy and clinic business underscoring its effort to dominate that world. 
Terrorists Will Use Medical Device Software Technology To Strike Western Soft Targets 
As far as predictions, this may be the boldest and it comes from Jim Dickinson, contributing editor of MD+DI and owner of Ferdic Inc., which publishes FDA Webview. Dickinson predicts that 2016 will be see the first use of medtech software by terrorists.
"The December massacre in San Bernardino by a 'radicalized' Muslim health worker in a county health facility was a disquieting, if still-distant, step toward the medtech world by terrorists, soon after a UK publication warned of medtech's cyber attack vulnerability," Dickinson wrote in an email.
He notes that there have been other warnings in the U.S., including a "chilling Bloomberg News article" that highlighted hacking with a Hospira infusion pump. A congressional report has also urged stronger cybersecurity at FDA and other Health and Human Services agencies.
"Since soft targets (those where you least expect them) seem to a terrorist strategy, how far away may the choice of weapons be a switch from bombs and firearms to vulnerable medical software?" Dickinson posed rhetorically. 
[Photo Credit: iStockphoto.com user Sadeugra]
Arundhati Parmar is senior editor at MD+DI. Reach her at [email protected] and on Twitter @aparmarbb
Learn more about the medtech industry trends at MD&M West, Feb. 9-11, at the Anahein Convention Center, Anaheim, California.
Sign up for the QMED & MD+DI Daily newsletter.
You May Also Like
---