Invotec Helping to Fuel Medical Device Industry Transformation
Invotec Helping to Fuel Medical Device Industry Transformation
At MD&M BIOMEDigital, a designer of custom assembly and inspection equipment will explore how automation could address medtech challenges.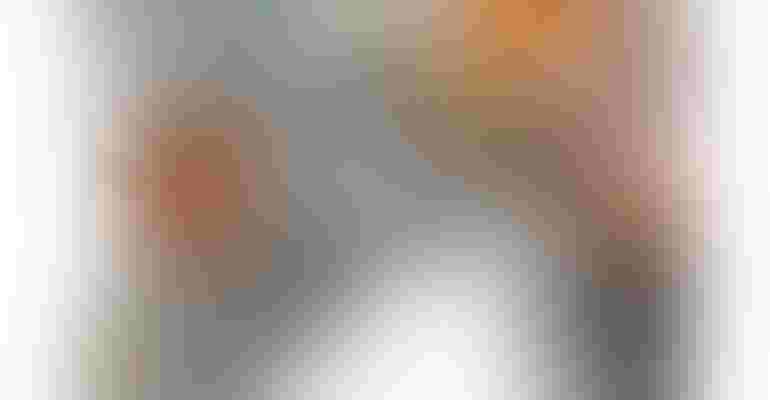 Image courtesy of Invotec
Medical device manufacturers are on the cusp of a much-needed transformation. While many industries such as the aerospace and automotive sectors have embraced and refined automation for decades, advanced technology in the medical device sector quickly became an infrastructure mandate, with COVID-19 being the catalyst. 
As healthcare workers require high-volume and increasingly efficient medical devices to address the global health crisis as well as an aging population and increasing chronic disease, medtech companies are realizing the need to identify the right level of automation to improve production while retaining quality.
Now, in addition to the medtech innovation needed to succeed in a competitive landscape, manufacturers are tasked with developing economical devices and improving speed to market to continue to fuel market growth.
This industry, forecasted to cross $300 billion in sales by 2030 in the U.S. alone, is experiencing an imminent need for global connection to further advance toward an integrated healthcare system. That's why Informa Markets – Engineering, the organizers of the industry-leading events BIOMEDevice and Medical Design & Manufacturing (MD&M), will present MD&M | BIOMEDigital, an all-new virtual conference and exhibition that will serve as an educational gathering for medical device engineers driving the progression of the world's biotechnology.
Taking place April 6-7, the virtual event will provide a critical meeting point for the global community featuring a virtual expo floor of 80 companies driving frontline product innovation and a robust conference agenda offering technical sessions curated around today's challenges from micro molding for medical devices to integrating technology into your next device.
Register here and access exhibitor profiles, exclusive networking opportunities, and technical sessions that matter to you.
I recently spoke with Noah Smith, director of business development at Invotec, a prominent exhibitor at MD&M | BIOMEDigital, to discuss what solutions attendees can look forward to learning about at their booth.  
As an exhibitor at the all-new virtual event MD&M BIOMEDigital, can you share what comprehensive suite of products and services attendees can look forward to engaging with at your booth?  
Smith: Invotec designs and builds custom assembly, test, and inspection equipment for medical device manufacturers. In doing so, we become intimately familiar with our customers' safety standards, ergonomics, and products. At our booth, you'll have a chance to talk to our experts about your processes and how automation may address any challenges you face. Additionally, we'll have resources to help answer FAQs medical device manufacturers have such as, "How do I design my product for vision systems?" and "How do I scale-up my production?" and more. 
What excites you most about connecting with your community at the upcoming virtual event?
Smith: The virtual event allows us to connect with customers at their convenience—allowing us to meet them wherever they are and have a personalized conversation about their needs. 
How does Invotec plan to leverage the industry-leading virtual event to further enable medical device companies to continue their critical operations? 
Smith: Though the pandemic has put a pause on in-person events, many of our customers are essential businesses supplying workers on the frontlines. It's our privilege and duty to help medical device manufacturers continue their critical operations, and this virtual event offers the opportunity for us to use our expertise to alleviate the challenges they may be facing.
Excitingly, you are releasing a second eBook in the coming weeks on the largest myths about automation in medical device assembly. Can you speak to the lessons learned in this eBook and their impact on the industry? 
Smith: For the last 25 years, we have watched automation technology evolve and bring new possibilities for assembly, inspection, and testing of medical devices. But we've also seen confusion and hesitation in the industry when it comes to leveraging automation effectively. In talking with our customers, we found that a lot of this hesitancy comes from misconceptions about what automation can and cannot do. In this e-book, we'll reveal the most common misconceptions that medical device manufacturers have expressed to us and help alleviate any uncertainty that may have originated from these misconceptions. 
To schedule a meeting with Invotec at MD&M | BIOMEDigital, please register for the event here and reach out to Noah Smith, director of business development, at [email protected].
Sign up for the QMED & MD+DI Daily newsletter.
You May Also Like
---