Originally Published MPMN November/December 2009
OUTSOURCING OUTLOOK
Assembly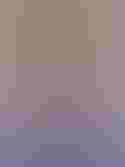 Richard S. Crane, VP of manufacturing operations/U.S., J-Pac LLC, Somersworth, NH.
Whether an OEM relies on assembly outsourcing partners so that it can focus on developing intellectual property, or it farms out technical challenges that do not fit core competencies, it can narrow the search for prospective partners by targeting specific capabilities.

The variety of OEM-driven assembly opportunities is beyond the reach of any single outsourcer. But in choosing its suppliers, the OEM should concentrate on outsourcers' ability to enhance design for manufacturability along the development pathway and on their capacity for providing human assembly and automation solutions to meet quality and business requirements along the entire product life cycle.
Prospective outsourcing partners can differentiate themselves by offering the right capabilities to target a desired market. As broad as assembly applications are, it is critical that the prospective outsourcer provide a one-stop shop for the area of focus. Assemblers providing disposable products will likely start with batch processing and transition to continuous flow modalities as volumes scale up. Within the breadth of requests from OEMs, product volumes can range from tens (prototypes), hundreds to thousands (development, clinical trials), and thousands to millions (validation, scale-up, and full-scale production).
Production flows include not only device assembly but also packaging and possibly sterilization, providing finished goods that are immediately saleable. For capital goods, it is important to provide necessary production capabilities at any volume, with the right combination of human and automated capabilities. Regardless of the scope, the outsourcer must bring value—whether OEM specific, competency specific, or market specific—to the OEM in both the short and long term.

Contractor Offers Assembly and Subassembly Services


An ISO 9001–certified manufacturer provides assembly and subassembly services for the medical device industry, in addition to a range of other contract manufacturing services, including turning, machining, and sintering. Specializing in the assembly and subassembly of components according to customer specifications, the company makes parts as small as 0.3 mm from an array of material configurations, such as bars and tubes. Medical applications include bone screws, hip prostheses, flow-control parts, and connectors. Equipped with machines for performing transfer and secondary operations, the company also provides milling, grinding, honing, broaching, and stamping services.
Divisa Inc.
Pawling, NY
www.divisa.ch

High-Level Assembly Services Focus on Imaging, Diagnostic Devices


Certified to ISO 9001 and ISO 13485 standards, an FDA-registered contract manufacturing and engineering company focuses on subassemblies and high-level assembly for the medical device industry. The company develops, manufactures, and tests custom-designed products ranging from small subassemblies to entire imaging and diagnostic devices, including medical monitors, ultrasound equipment, mammography devices, x-ray machines, advanced visualization systems, and control panels. As part of its overall service package, the company also provides design-change engineering.
Allied Panels LLC
McFarland, WI
www.alliedpanels.com

Vendor Provides Medical Device Assembly Services


A full-service contract manufacturer performs an array of assembly services in certified cleanrooms ranging from Class 10,000 to Class 1000, providing a low bioburden and minimal particle rates that are below federal, ISO, and AAMI standards. Assembly components are automatically conveyed into the cleanrooms directly from the clean molding area. Equipment used for assembly operations includes radio-frequency welders, automated adhesive dispensing machines, ultraviolet curing stations, and ultrasonic welding equipment. The company assembles medical devices for a range of specialties, including anesthesia, pulmonary medicine, vascular medicine, urology, obstetrics and gynecology, cardiology, and neurology.
NT Medical
Wilmington, MA
www.ntmedical.com





Outsourcing Operations Make Cable, Electromechanical Subassemblies


A quick-response manufacturing program is designed to fulfill requirements for processed wire, cable, and simple electromechanical subassemblies. The program provides a range of subassembly services, including processing of fine-gauge wires intended for fine-pitch interconnect solutions for shrinking device applications. The program enables the company to prepare and terminate wires from larger sizes down to ultrafine 36 AWG wire. Using precision processes and equipment to assemble fine-pitch interconnects in portable and miniature applications, the company can cut wires and cables to specific lengths; strip and prepare them to customer specifications; and perform tinning, crimping, soldering, IDC termination, crimp-and-poke processes, and other technologies. It works with a selection of insulation materials, from simple PVC to Teflon.
TLC Electronics
St. Paul, MN
www.tlcelectronics.com

Service Provider Specializes in Contract Assembly


A contract manufacturer serving the medical device industry provides cleanroom assembly of surgical, orthopedic, diagnostic, and implantable textile or thermoplastic devices. Certified to ISO 13485:2003 standards, the company uses a range of processes, including ultrasonic welding, radio-frequency welding, and assembly. Various options for packaging of finished products are also available. From the earliest stages of product development, the in-house team works with clients to determine the most-effective and efficient strategies for each phase of the assembly and packaging process, consulting on process validation, sterilization, and supply-chain management.
J-Pac
Somersworth, NH
www.j-pac.com
For more information on such contract manufacturing services as assembly, go to www.devicelink.com/mpmn/cm
Copyright ©2009 Medical Product Manufacturing News
Sign up for the QMED & MD+DI Daily newsletter.
You May Also Like
---