5 Ways VR Will Disrupt Our Health in the Future
5 Ways VR Will Disrupt Our Health in the Future
An expert in the field of medical virtual reality technology gave SXSW attendees a taste of how VR is currently being used in healthcare, and where he sees VR medical technology going in the future.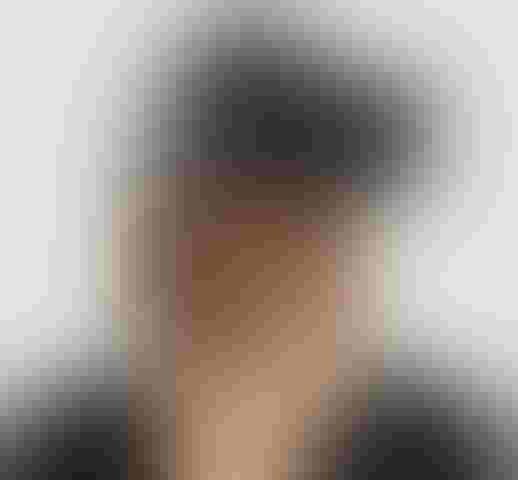 By far one of the most talked about technologies at South by Southwest this year was virtual reality. VR was, well, virtually everywhere at the interactive media portion of the annual conglomerate of conferences in Austin, and a big reason for that was the potential healthcare applications that this technology lends itself to.
Walter Greenleaf, a research neuroscientist and medical product developer at Stanford University is considered an early pioneer in virtual environment technology with more than three decades of experience in the field of medical VR technology. Yes, he assured SXSW attendees this week, medical VR actually existed 30 years ago.
Here are five ways that VR is being used in healthcare today.
1. VR for Pain Distraction
Greenleaf said there has been a lot of research in this area that has shown it is possible to reduce both acute and chronic pain by using virtual reality programs as a distraction, and that patients who have participated in such studies have been able to reduce their independence on narcotics and opioids. He said researchers have been able to validate the effectiveness of this by showing that the parts of the brain that are active in pain reception are modified by using VR as a distraction for pain.
2. VR for Health and Wellness
Greenleaf said VR and AR (augmented reality) technologies offer ways to help clinicians deal with problems for which they've never had very effective solutions for. Weight management, stress management, addiction, medication adherence, cognitive function training, grief counseling, and isolation concerns are just some of the areas of health and wellness that Greenleaf sees VR technologies making an impact.
"One of the big problems that we have as humans to change our behavior is we don't see the results right away, it might take months before we see the results of our decisions and our actions, but with a virtual environment we can see it right away."
 One tool he has used effectively is to create an image of a patient's future self. They take an image of the patient and create a virtual avatar that they then are able to age based on the patient's behaviors. So if a patient is not exercising, not eating right, and going to the bar too often, their avatar ages to reflect those lifestyle behaviors, Greenleaf said.
"Most of the work on this has been done with Standford undergraduate students. Believe me, all it takes is age progressing their avatar by five years and they'll pay attention to their behavior, it's very scary," Greenleaf said.
3. VR for Surgical Training and Pre-Operative Planning
VR is quickly becoming the standard for surgical training across a variety of specialties, Greenleaf said.
"You have to actually practice and be evaluated using virtual reality as a system to evaluate your surgical skills," he said.
The technology also lends itself to pre-operative planning by giving the surgeon an opportunity to practice a particularly complex operation in advance by taking information from imaging machines and applying it to a VR environment.
4. VR for Clinical Assessments
"I think the next generation of VR technology will be used for a montage of assessments for all aspects of human healthcare," Greenleaf said.
VR enables clinicians to do functional testing for a range of conditions where currently they have to rely on self-reporting by the patients, such as autism and attention deficit disorder.
5. VR for Pre-Operative Anxiety Reduction in Children
Greenleaf helped to test the new VR system through a project at Lucile Packard Children's Hospital at Stanford called Project Brave Heart. In collaboration with Framestore, and LIFE VR, Time Inc.'s company-wide VR initiative, researchers designed a relaxation application called Lumen and used that tool as a prescription for children facing heart surgery.
"We wanted to help children who were scheduled for a very scary cardiac procedure reduce their stress," Greenleaf said. "For these children, they know weeks in advance what the worst day of their life is going to be. They're scheduled for something that is very scary, they know about it and their parents know about it and there is a lot of worries and anticipatory anxiety."
The researchers used VR technology to guide patients and families through the hospital environment in advance of the surgery so that they would know what to expect. The program used a VR child tour guide that the pediatric patients would be able to relate to in an effort to help the children overcome their fears in advance and reduce stress before the surgery. 
"It's very powerful to have guides that were showing them around and introducing them to the clinicians," Greenleaf said.
Lumen also was used to teach the children relaxation techniques through a virtual reality experience to help them reduce stress prior to the surgery.
The study was conducted in more than 30 children and Greenleaf said there were some children who had adamantly refused to undergo surgery prior to being enrolled in Project Brave Heart and those children were more accepting of the surgery after using the virtual program.
Sign up for the QMED & MD+DI Daily newsletter.
You May Also Like
---